Safeguarding
We have robust safeguarding policies and procedures established. Ofsted (July 2019) recognised:
'Governors and leaders have established a culture of safeguarding in the school. Leaders ensure that staff are well trained to recognise signs of abuse, and follow appropriate procedures for reporting in a timely manner any concerns they may have about pupils' welfare.  Leaders work effectively with a range of agencies to share important information, and to ensure that pupils and their families receive the help and support they need. Teachers value the clear systems leaders have put in place to help them understand potential barriers to pupils' learning. They say that these systems help them to see the 'bigger picture' for pupils, and provide the support that pupils need.  The school's curriculum ensures that pupils discuss relationships and develop a strong understanding of how to stay safe when online.
The school is a warm, caring environment in which pupils say they feel safe.'
All of our staff within school have completed and achieved their Safeguarding and Child Protection Level 1 (eLearning) qualification, enabling them to recognise when a child may be suffering from abuse and what to do to keep children safe. Key safeguarding members of our team are detailed below:
| | |
| --- | --- |
| Role | Person Responsible |
| Designated Safeguarding Lead | Katie Chappell |
| Deputy Designated Safeguarding Lead | Vicki Capstick |
| Safeguarding Governor | Julie Graham |
PREVENT
All of our Teaching and Support Staff have completed certified Prevent Training.
The government's official definition of Prevent Duty is the legal obligation of schools to provide "due regard to the need to prevent people from being drawn into terrorism". ... In addition to teachers' safeguarding training, Prevent training is meant to alert teachers to the possibilities of "non-violent extremism".
Designated Safeguarding Lead (DSL)
For further information or advise regarding safeguarding, please contact Katie Chappell, our Designated Safeguarding Lead
Road Safety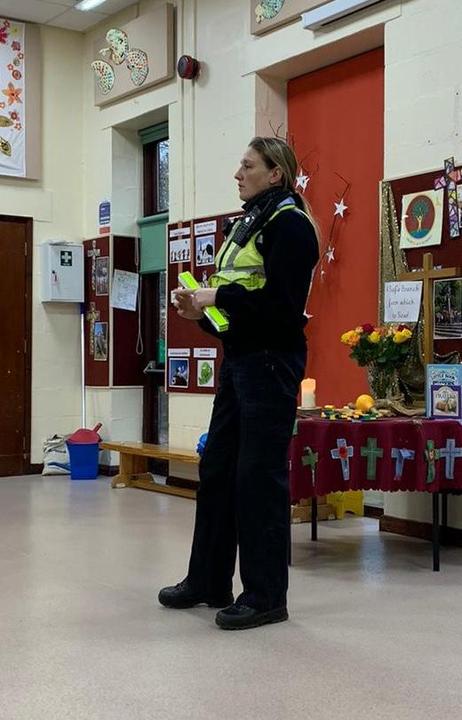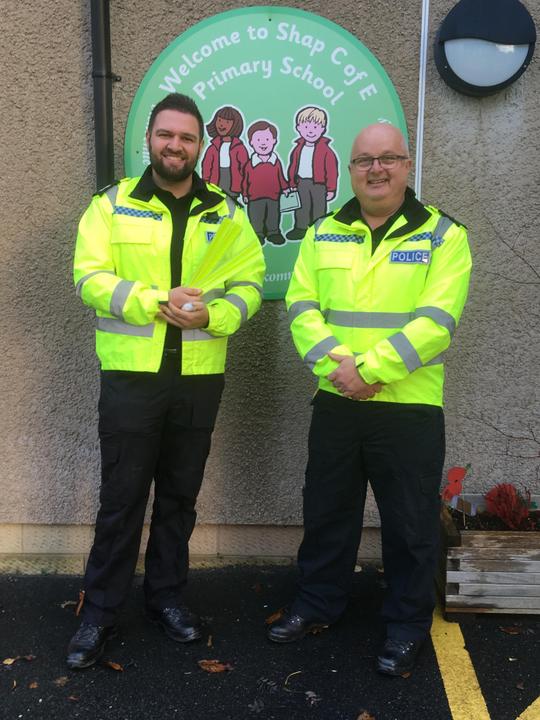 We welcomed Sgt Jack Stabler and PC Norman Black into school who came bearing gifts following on from our road safety talk with PCSO Karen Dakin the previous day. All of our children now have a 'high vis slap band' to help them to be seen on these dark autumnal nights!
Can your children tell you anything else that they learned about road safety?