Prayer
Catbells Prayer Wall: thanks to our 'superstar staff'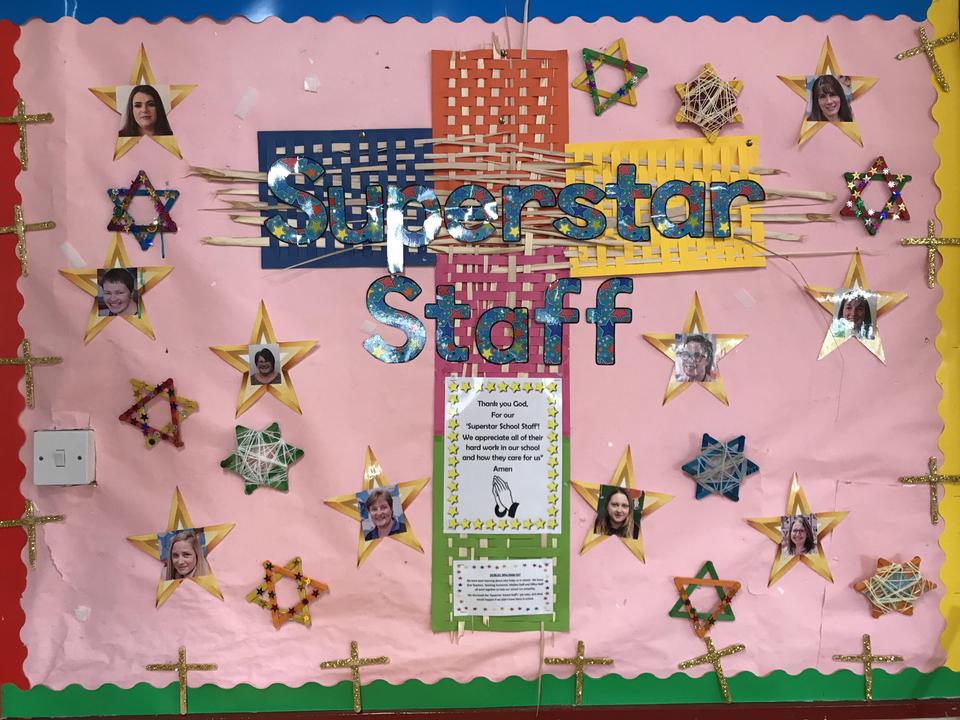 To launch our 'people who help us' theme, we started with our school staff!
We looked at the roles of all of the different people in school, and agreed why we are thankful for them! They can't go on our 'star of the day' wall, so we classified them as 'superstar star staff' and made them the focus of our prayer wall.
We made stars by weaving wool, and whilst weaving we talked about how we could show our gratitude.
We wrote a simple prayer to express our thanks!
Outdoor Prayer Space
We have created an outdoor prayer space under our sun shelter!
There are lots of activities that encourage prayer and contemplation, including our map, where we 'look out into the world' and prayer for others!
A prayer from Bella, our Reception Worship Councillor: 04.06.20
A prayer from Seb our Year 2 Worship Councillor: 03.06.20
A prayer from Willow, our Y3 Worship Councillor: 02.06.20
A Prayer from Jake our Y6 Worship Councillor: 21.05.20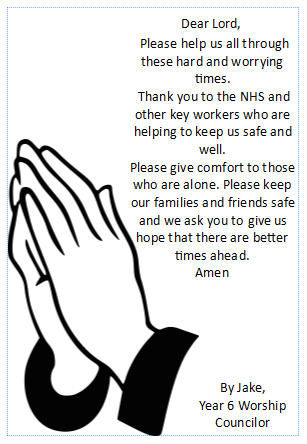 A Prayer from Emily our Y6 Worship Councillor: 19.05.20
VE Day Prayers - Thank you to Billy and Cavan for writing these thoughtful prayers for us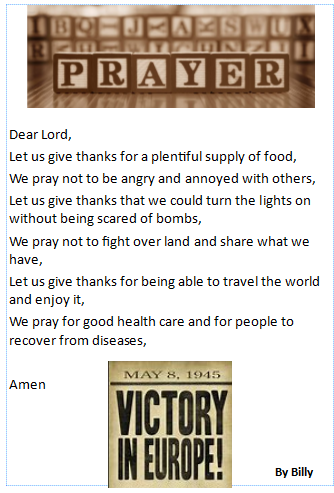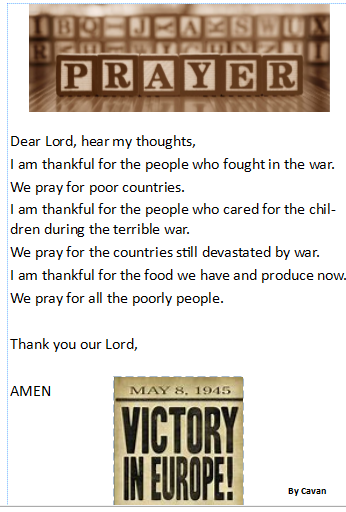 The Blessing
Chloe, our Teaching Assistant is demonstrating the signing for 'The Blessing'
The Lord's my Shepherd: praying psalm 23
Reverend Alun and Reverend Fran taught us The Lord's my Shepherd, Fran's beautiful singing and Alun's guitar playing encouraged our children to join in and harmonise... it was special!
Our School Prayer
Worship Council reviewed and refined our school prayer, adding 'Playing' and 'Learning':
May the light of God's presence shine among us,
in our praising,
in our praying,
in our playing,
in or speaking,
in our listening
and in our learning
AMEN
When we explored our school prayer closely, we found that we didn't really understand the meaning behind 'May the light of God's presence shine among us' so Ruth (NISCU) helped us to see this visually with the use of a darkened hall and torches. We learned that light can be a symbol of God, ('God is light' 1Jn1:5:Jn9:5) and with the torches we could see the beams of light shining among us, just like God's love
Harvest Prayers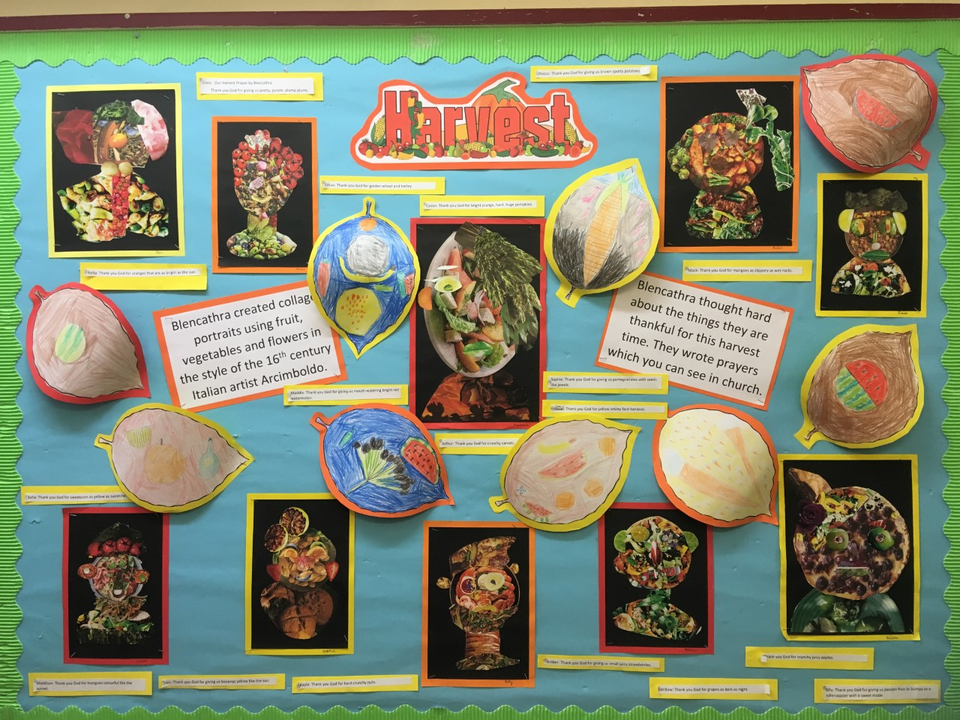 Blencathra' Children decided hat they were thankful for this Harvest time. They wrote prayers that were shared within the Harvest festival, and also displayed on the church boards at St. Michael's.
KS2 Prayer Spaces with Ruth Evans (NISCU)