Phunky Foods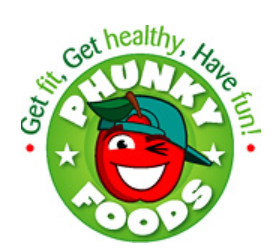 What is PhunkyFoods?
PhunkyFoods is a programme to teach early years and primary children key healthy eating & physical activity messages through art, drama, music, play and hands-on food experience.
The PhunkyFoods Programme aims to help early years settings and primary schools to deliver a whole-settings approach to healthy lifestyles and to engage with all pupils, and their families, in promoting tangible health behaviour changes in a fun, lively and positive manner.
PhunkyFoods Mission
The PhunkyFoods mission is to improve the dietary and physical activity habits of young children (aged 2-11 years) across the UK by helping to create supportive learning environments for health in early years settings and primary schools. Rapid increases in childhood obesity prevalence means that we must help empower children, alongside their families and communities, to take control over their wellbeing to enable them to live longer, healthier and more fulfilled lives.
Information for Parents
Use the above link to find information for parents and families on each of our topics/themes.
HEALTH INFORMATION
Eatwell - the tool we use in PhunkyFoods to describe a healthy, balanced diet to children of all ages. It is based on scientific evidence and includes the government recommendations for healthier eating. It is a simple, visual tool to use.
Strive for 5 - this message highlights to children the importance of eating at least five portions of different fruits and vegetables every day, as per scientific evidence and in-line with government guidelines.
Bag A Breakfast - a really important message for our children; teaching them why breakfast is so vital and what healthier breakfast options might look like.
A Healthy Lunch - this message highlights to children the importance of choosing a healthy, well balanced school lunch; whether that's a hot school meal or a packed lunch brought in from home.
Drain Your Drinks - this message highlights to children the importance of drinking plenty of sugar-free fluids each day.
Snack Attack - is something PhunkyFoods are asked a lot by parents and family members, so we hope this information page will be useful for you.
PHUNKY15@HOME
Phunky15 activities are fun, physically active games for you and your child(ren) to play at home, with no equipment or apparatus needed.
#CookTogether
PhunkyFood's #CookTogether campaign, in partnership with Nestlé for Healthier Kids, aims to encourage families to #CookTogether at weekends.
Working with your child(ren) to create tasty meals is not only good for their independence and learning around healthy eating, it can also be an incredibly rewarding and bonding experience. Whether you're teaching basic skills to them, or mastering new skills together; it's all about the team work.
PhunkyFoods has collated some fun, simple recipes for you and your child(ren) to try out at home. Watch the videos, download the recipes, and give it a go.
Phunky Foods Ambassadors
Meet our first group of Phunky Food Ambassadors. The Ambassador Scheme gives children the opportunity to build their confidence and interpersonal skills, whilst helping to deliver key healthy eating messages through peer-to-peer learning. Our first key message is called Bag A Breakfast, and will focus on the importance of eating breakfast every day. Pictured in the photograph are our ambassadors with Phunky Foods Leader, Gill Douglas.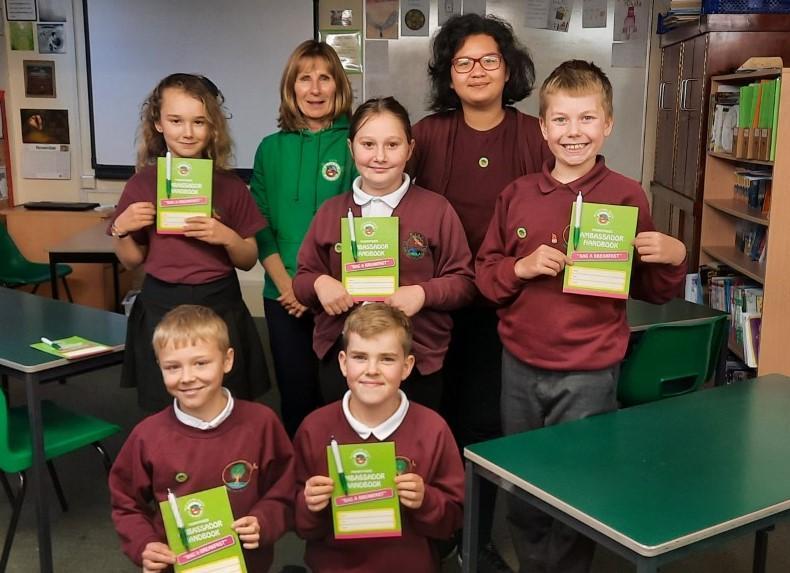 Some of the Y5/6 children used the PhunkyFoods recipe to make Spring Rolls to celebrate Chinese New Year.