Our Christian Vision and Values
Shap CE Primary School Anthem
To start our 2021-22 academic year, with a return to 'near normal', we had a 'Vision and Values' week where we have focused on establishing our class contracts, preparing our Home School Agreements, and reaffirming our Christian Vision and Values.
To help with this, we employed Mr O'Connor, a music teacher to help us to create a school anthem that reflects our Christian vision and values! Frank worked across the school gaining our ideas for our composition, Frank then worked with a selection of children who showed enthusiasm and expertise in all things musical to bring together the ideas generated from all the classes in the structure of a school anthem, you can listen below to the anthem, and please do sing along!
Shap CE School Anthem
Our school anthem, composed by our children, demonstrates our Christian vision and associated Christian Values!
Mission Statement, Christian Vision, Christian Values and Aims
Shap Endowed C of E Primary School's Mission Statement:
"Shap School: a safe branch from which to soar!"
affirms that the school will provide enjoyment and achievement in an environment where all pupils and staff will feel emotionally and physically secure and will flourish, or 'soar'!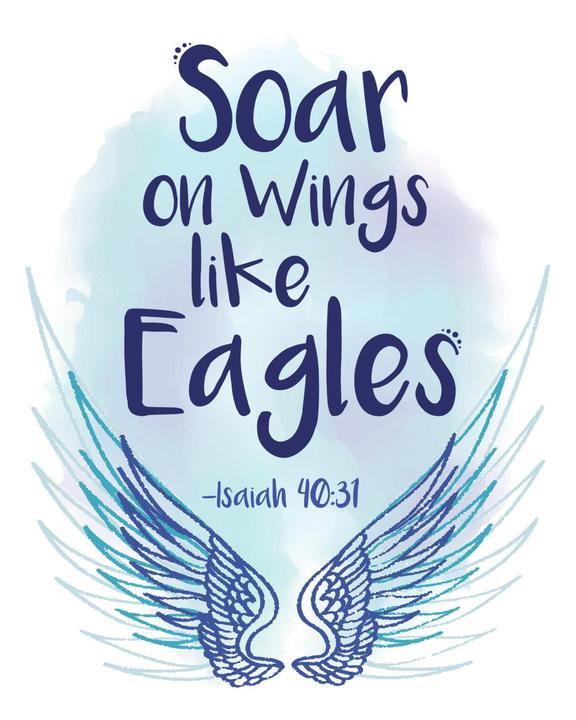 Our Christian Vision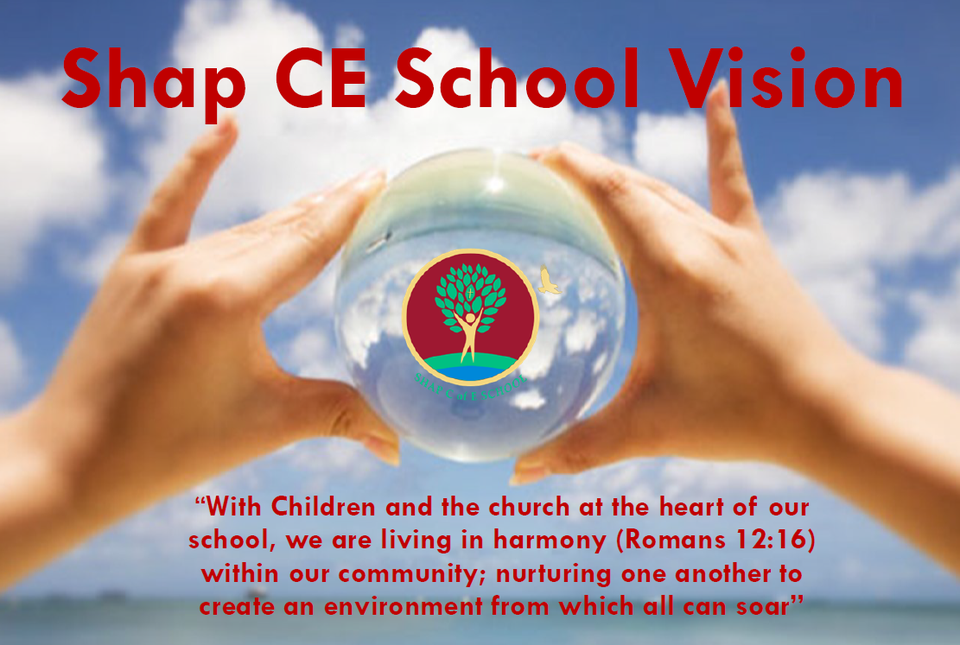 We reviewed our Christian Vision in the academic year 2019 - 2020.
Penny Hollander, consultant from our diocese worked with staff and governors to help us to refine and pinpoint our Christian vision. We came up with some draft ideas, and consulted our children and families for their thoughts, resulting in agreeing the current Christian vision.
Worship Time during the academic year 2019 - 2020 focussed on elements within our Christian vision:
Autumn 1 - Children
Autumn 2 - Church
Spring 1 - Living in Harmony
Spring 2 - Nurturing
Summer 1 - Creating / Environment
Summer 2 - Soaring
Our School Logo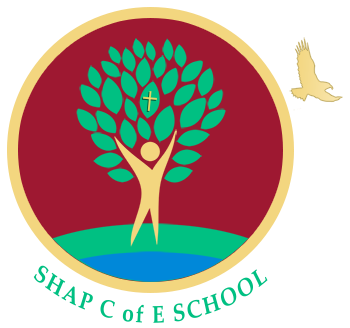 We updated our school logo to reflect our Christian vision too.
The child as the trunk of the tree reflects how child centred we are. Can you spot the cross in the foliage? That represents not only St. Michael's, but 'church' at the heart of the school. The elements of flourishing, and 'soaring' are represented by the growing tree, and the eagle soaring out of the frame!
We hope you like it as much as we do!
Christian Values
Our children worked with Ruth Evans (NISCU) to select Christian Values that best exemplified our Christian Vision:
Friendship, Trust, Peace, Koinonia, Compassion and Creation.
Our children then worked in groups to produce some artwork that illustrates the Christian Values that we identified to help make them more memorable!
Our Worship Time in the academic years 2020 - 2022 will pick up on one of our Christian values per half term:
Autumn 1 - Friendship
Autumn 2 - Trust
Spring 1 - Peace
Spring 2 - Koinonia
Summer 1 - Compassion
Summer 2 - Creation
Our Worship Council will be instrumental in deciding how to embed our Christian values.
Christian Vision signed with accompanying Christian Values
Some of our KS2 children learned the makaton signs for our Christian Values: Friendship, Trust, Peace, Koinonia, Compassion and Creation. They taught the rest of the school to recite our Christian Vision, and sign the accompanying Christian Values!
Christian Vision and Values
Our Aims:
Our school will provide a first class, nurturing and inclusive educational environment where we will support our children to become:
creative, curious and spiritual with an appreciation of Christian values
develop learning partnerships between home, school and the community, thereby encouraging the whole child
independent, self-motivated and self-disciplined, showing respect for others and themselves
happy, healthy, physically active children with high levels of self esteem
kind, considerate children who are respectful of themselves and others
positive contributors to our school, local and global communities