Music

Breadth of Study Vocabulary Cultural Capital Charanga Music Scheme

Our Policies EYFS Curricilum - Development Matters KS1/KS2 National Curriculum
We were lucky enough to go to a music workshop at Cliburn village hall. There were children from 9 other schools, including from a secondary school, from our area and it was run by Jilly Jarman of Blue Jam Arts.
We started the day off by creating rhythms using sticks and drums to create a samba feel. We used our voices to create a call and answer to a song called " I don't want to go to school today!"
After a lunch break, chatting to new friends, we created a musical piece with mixed school groups. Our group did a story about the rainforest where Lyla told the story for the group and the other musicians played their instruments to make animal and wind sounds.
We all had a fun day and learnt lots of new skills and techniques.
Written by Lyla, Thomas, Jacob and Terence
Catbells Percussion Performances with Stephen Burke
If you recall, we were very fortunate to receive a grant from Shap Community Enterprise to help us to enrich our music curriculum last term? Helvellyn children were taught brass by Katie Hodges, and we enjoyed their performances at Christmas time and in the new year.

We also employed Stephen Burke to work with our Catbells, Kidsty Pike and Blencathra children within their music lessons.

Catbells children were supported to develop their imagination and creativity, exploring with a range of body sounds, their voices and percussion instruments. They performed two pieces for us - can you work out which story they were illustrating with sounds and actions?
Blencathra Percussion Performance with Stephen Burke
Kidsty Pike children were taught to play tuned and untuned instruments 'musically', particularly the glockenspiels and boomwhackers! The boomwhackers particularly fascinated our audience members, and for those who do no know what they are, they are lightweight, hollow, color-coded, plastic tubes, tuned to a musical pitch by length!

They performed two pieces, demonstrating their ability to create, select and combine sounds!

We were very impressed with their ability to focus upon, and follow 'the conductor'!
Finally, our Blencathra children performed two pieces with Stephen too. It was good to see the progression of improvisation and composition skills, but also when using and understanding musical notations.

The children really benefitted from having both Katie and Stephen, (professional musicians and peripatetic teachers) teaching them in their music lessons. It was good for our staff to work alongside them, and see the potential of our children too. We are very grateful to Shap Community Enterprise for funding this for our children.
Young Voices 23

In February some of the children from KS2 ventured to Manchester Arena to take part in Young Voices 2023. Altogether there were 8804 children singing as part of one united choir. We sang some amazing songs such as: Miligantics (a medley of Spike Milligan poems), Just Around the Riverbend/Go the Distance (a mashup of two Disney songs from Pocahontas and Hercules), Over the Hills (a medley of folk songs from England, Scotland, Ireland and Wales), and Don't Worry (a mashup of two reggae songs by Bob Marley and Bobby McFerrin). We were also lucky enough to sing with the British soul singer Heather Small. We sang the chorus to her performance of Proud. As always, the children were treated to other performances by Urban Strides (street dance specialists) Beatbox Collective (2015 World Beatbox Champions) and Anna Phoebe (a violinist and composer, who performs in a range of musical genres). The children and staff all had an amazing day, and we look forward to the next YV!
Wowing the class with amazing violin playing!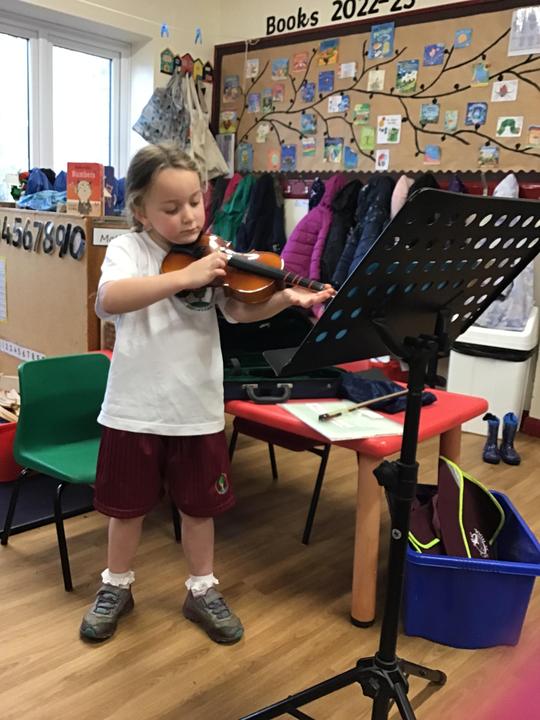 The EYFS children are really enjoying weekly music sessions with Stephen. Keeping a steady beat using tambourines, triangles and chime bars!
WOW'ed by the Blue Jam Band!
We had a 'WOW' Assembly with Katie Hodges, Jeff Bartholomew and Jilly Jarman of Blue Jam Arts on Wednesday!
They wowed us with their musical skills, demonstrating brass, drums and whistles!
The children were inspired by the musicians, and thoroughly enjoyed interacting!
Jilly told the children about the exciting opportunities available to interested children, including:
The Children's Orchestra, which takes place on Saturday mornings, open to anyone who would like to try it, they don't have to play an instrument already!
BJamba2 Horns, on Thursdays from 6-7pm, a brand new group for wind players (or any instrumentalists) who will be teamed with the BJamba2 Samba band. BJamba2 is also open to everyone, all ages, and there are instruments available to try for those who don't yet play an instrument but would like to try it out!
I think many of our children would love to attend!
Watch out for more information coming home with our children!
Helvellyn Music Performance
Helvellyn children worked together to compile a concert of songs that illustrated some of their learning over this summer term - from French to Science, and a little bit or rap in there too!
We zoomed th concert to families and other classes in school, and they were all ever so impressed!
Peripatetic Music Lessons - for more information see Miss Taylor
We Will Rock You at UCC
Bah Humbug - Our Christmas Production
Our KS2 children performed 'Bah Humbug' for families and Shap community. We were very lucky to have Emma Turner work with us to help create a wonderful set. The children sang lots of songs, and some children even sang a solo!! What a superb effort. Lots of time practising was definitely worth it!
Christmas Service
Some of our Singing Squad children performed two of our favourite Christmas songs for the congregation of Shap Village Christmas Service.
12 Days of Fishmas
Ashley at Shap Chippy has wrote his own version of Twelve days of Christmas - 'Fish and Chip themed', for our children to learn and perform.
Cumbria Television visited our school to watch our performance of the song, and to speak to staff and children. Matt and Ashley also came to watch! Click on the links below to watch the performance, and the news report.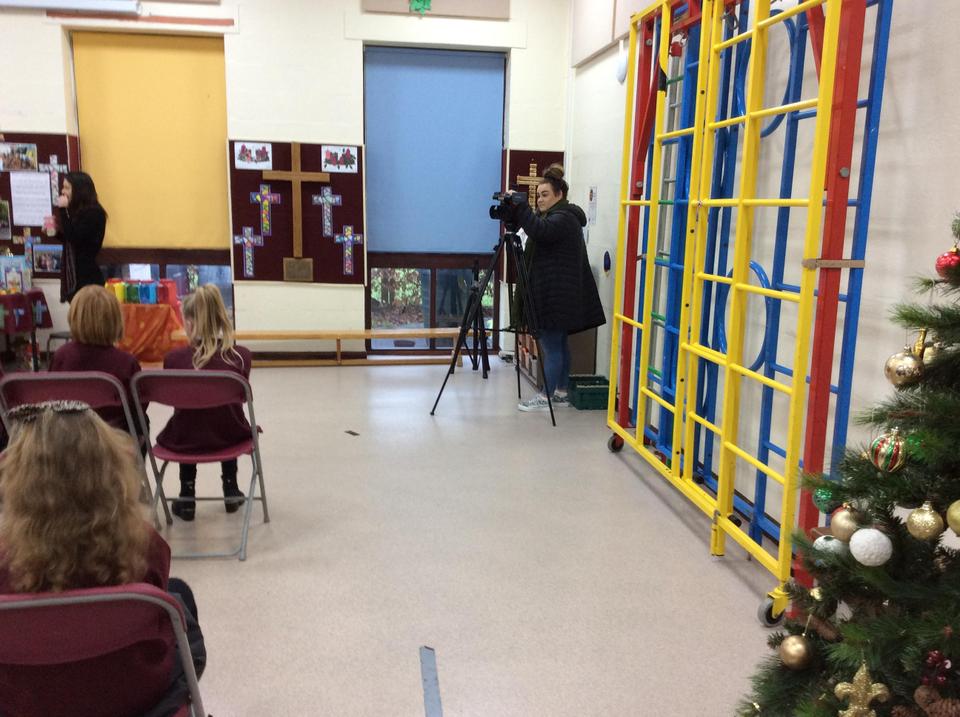 Carol singing at Wasdale
The mini-police sang some carols and other Christmas songs for the residents of Wasdale.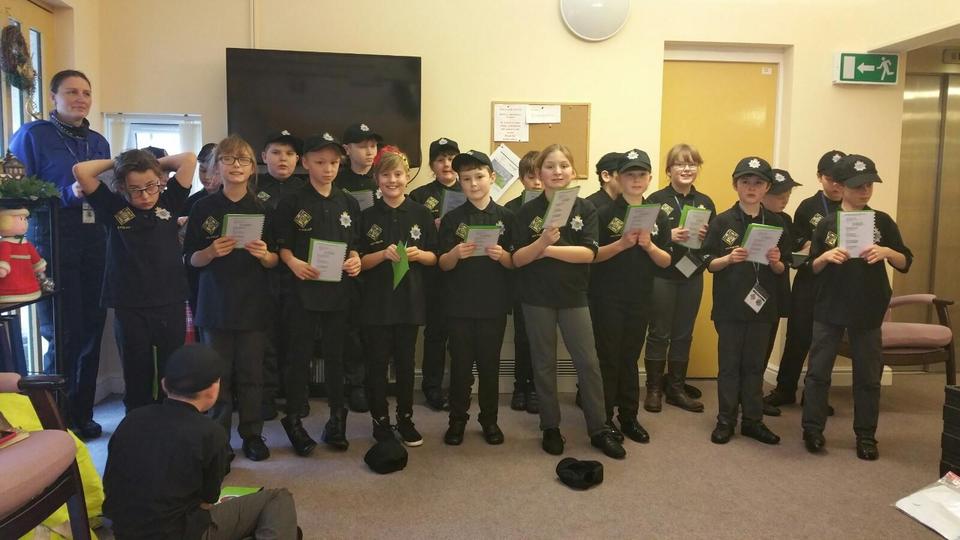 Carol singing at Tebay Services
Some of our KS2 children performed some Christmas songs at Tebay Services. We had a wonderful time, and we had lots of lovely comments from our audience!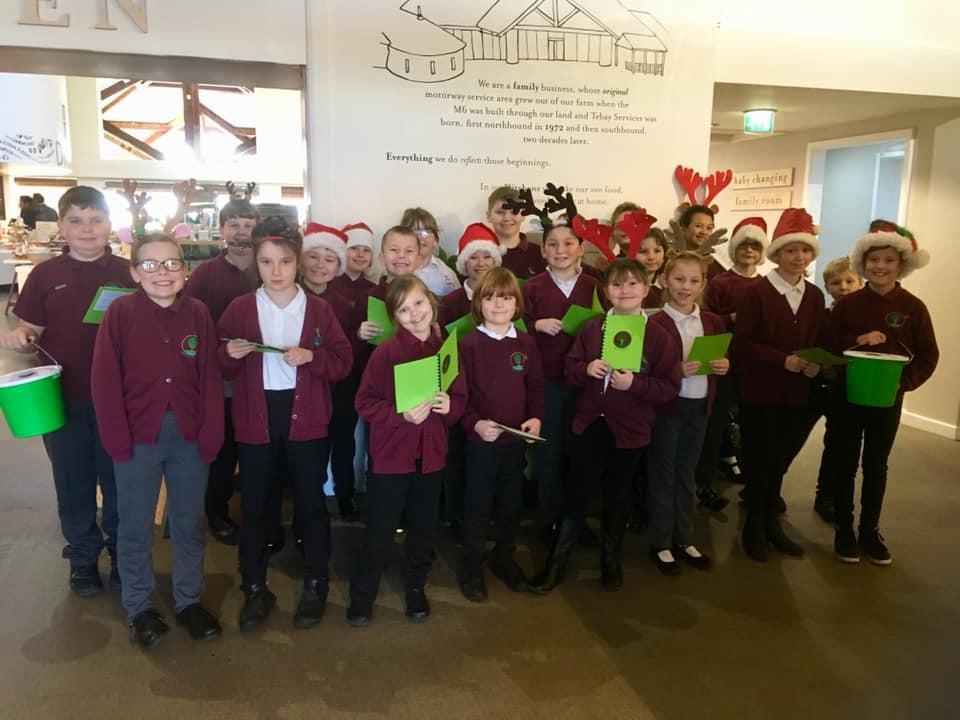 Eden Big Sing
KS2 children took part in an evening of singing at Kirkby Stephen Grammar School. The event was organised by Cumbria Music Education Hub to celebrate the work we do in the Eden area to support and develop singing. Each of the four primary schools performed a 'favourite' song, then all schools became the choir for a short production called 'Dragon Days'. The music was provided by BlueJam Arts. A big well done to all of our singers, and a huge thank you to all the parents who came along to support.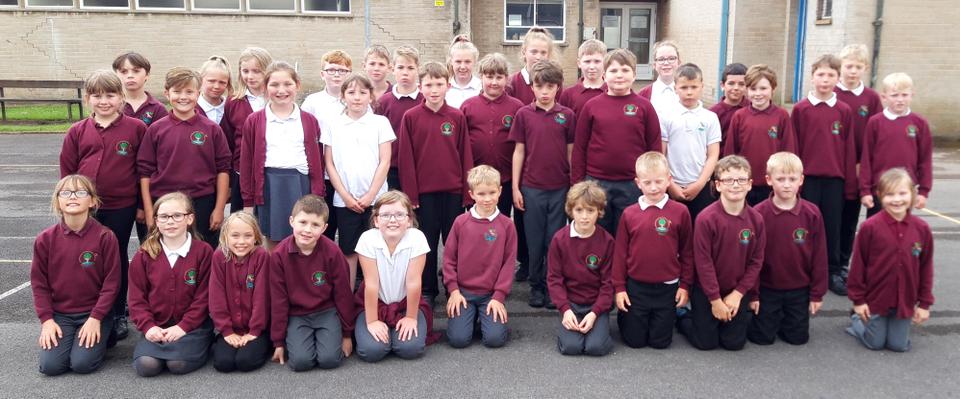 Eden Big Sing
We have been practising our solo song for the Big Sing, called So Alpine. This is the last chorus, split into three different parts.
So Alpine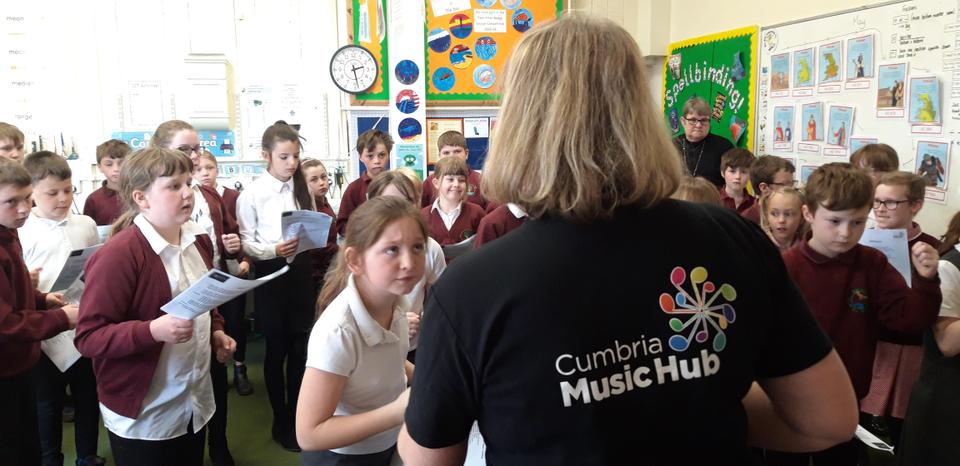 Charanga Musical School
Shap School uses Charanga Musical School to aid the teaching of music lessons. Charanga is an award-winning, modern-day resource for primary music. It enables children to access all of the musical objectives from the National Curriculum. For more information about CMS, please see the information link below.
Catbells class are expert glockenspiel players.... very tuneful!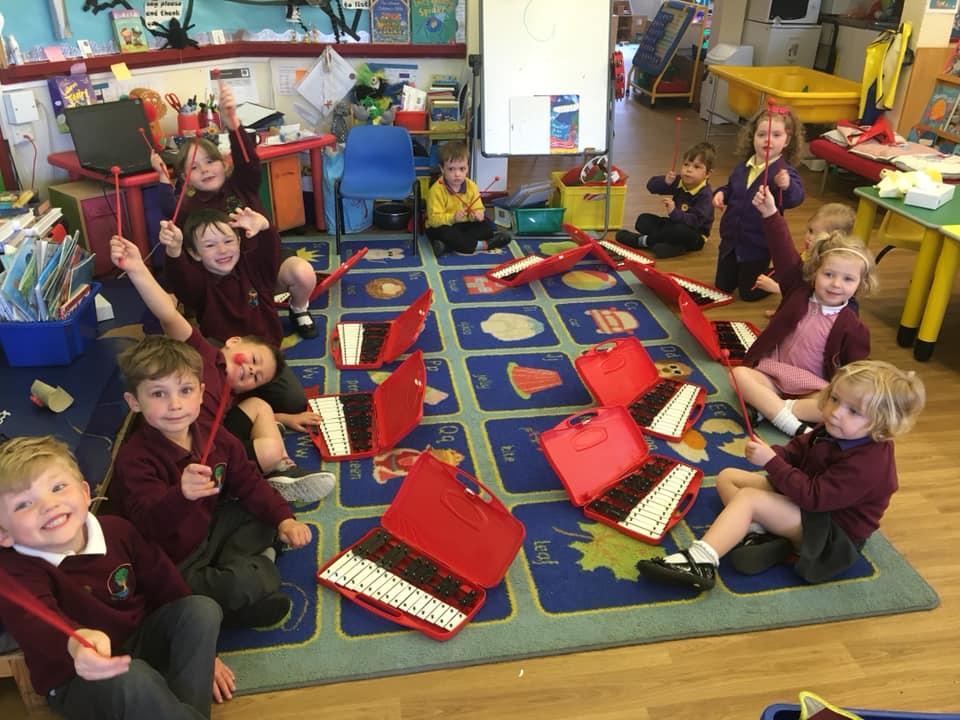 Pupils show their musical talents
On Friday 19th October 2019, the children who have music lessons with staff from My Smart Music, demonstrated their superb skills. The children performed to the staff, pupils, parents and friends from the community.
Music Mark School Member 2018/19
We work hard to ensure that pupils at our school are able to access and engage with a high-quality music education. Our dedication to offering and delivering a broad and balanced curriculum has been recognised by Cumbria Music Service, who requested that we became a Music Mark School Member. See below for a copy of our certificate.
To contact Angela Idle, our Music Subject Leader, please use this form.