Art and Design
Sept' 23 All the children in the school worked with Andi the artist to create a whole school piece of art to support the school's 'The Vision and Values'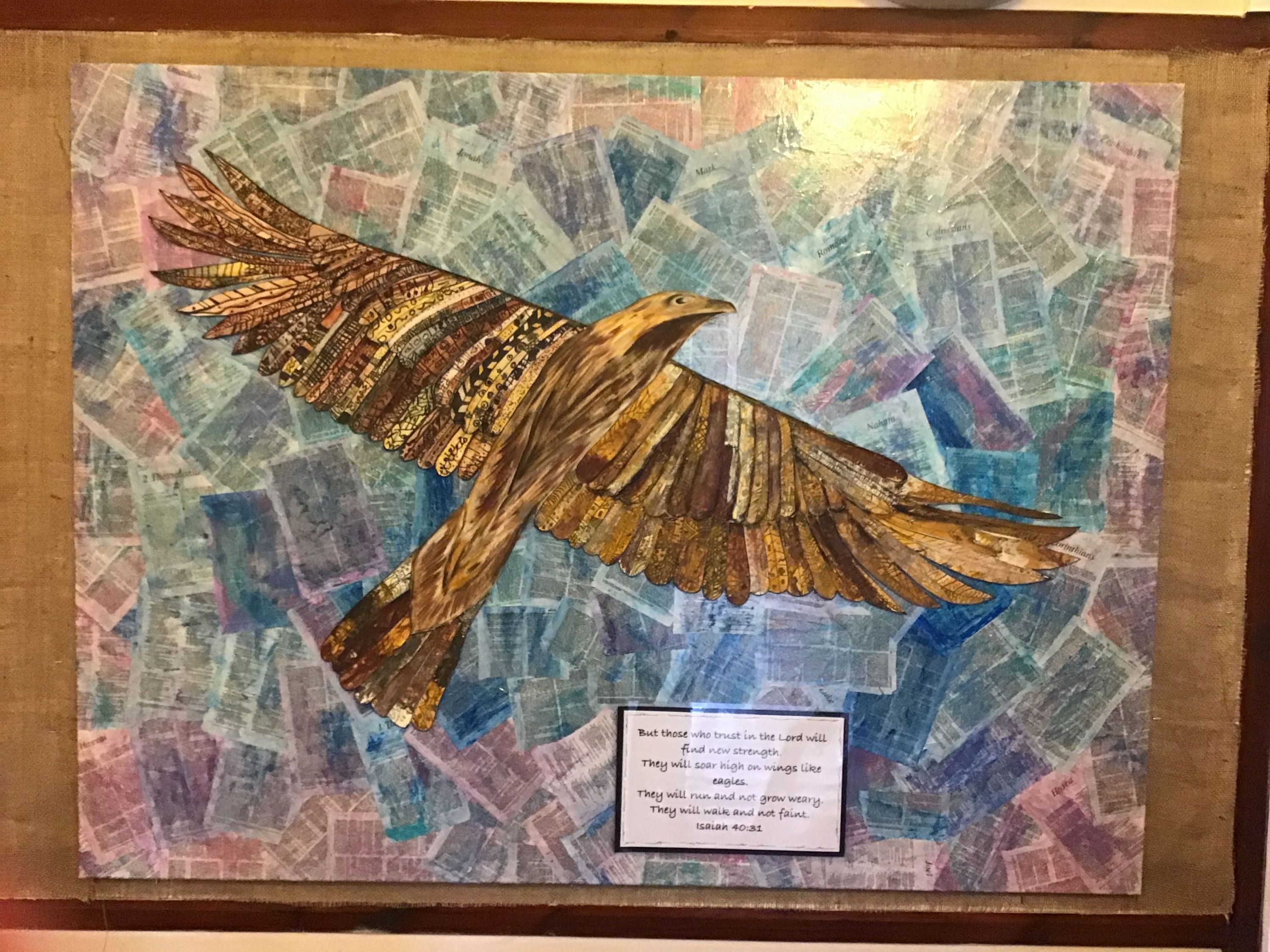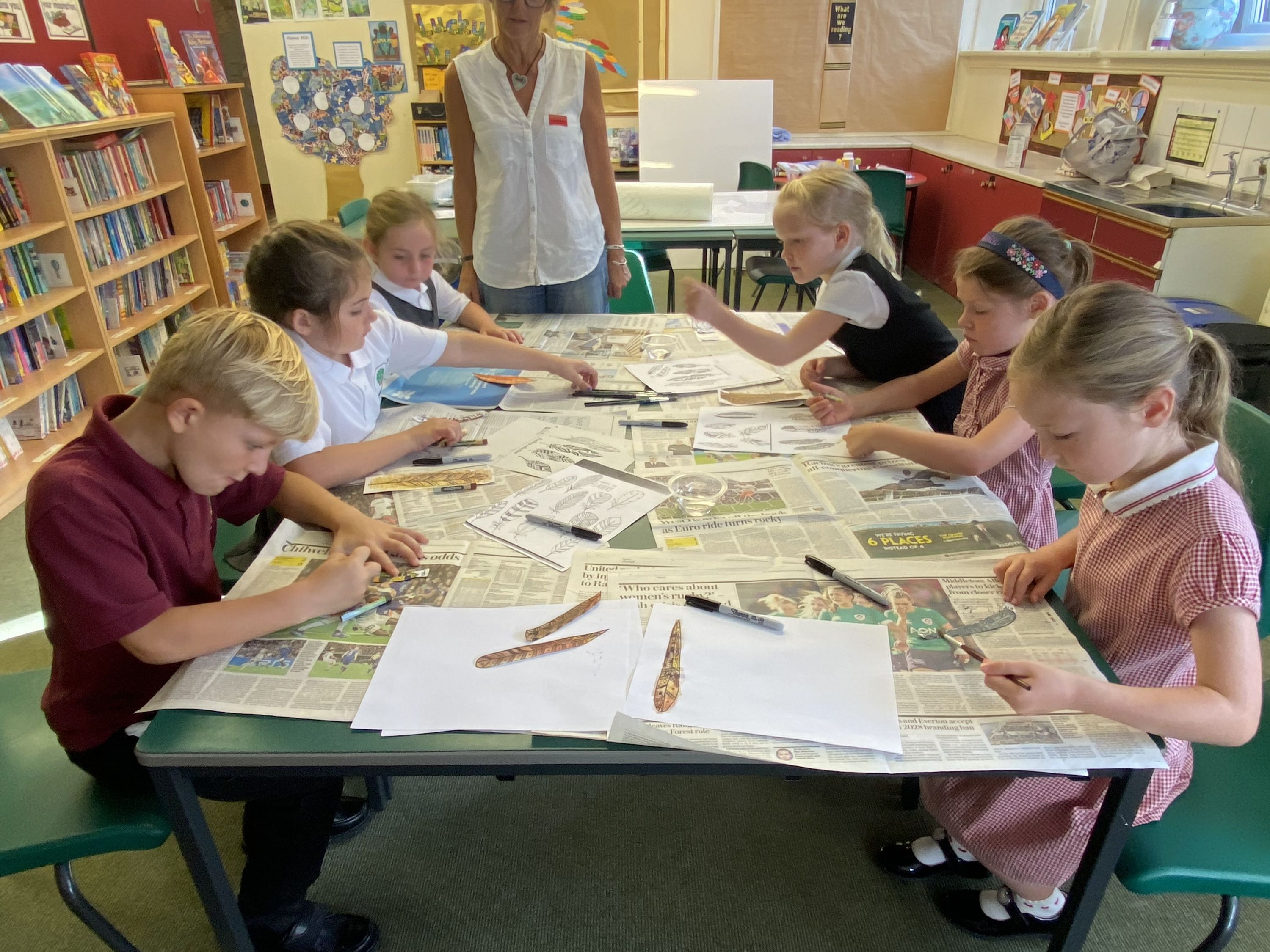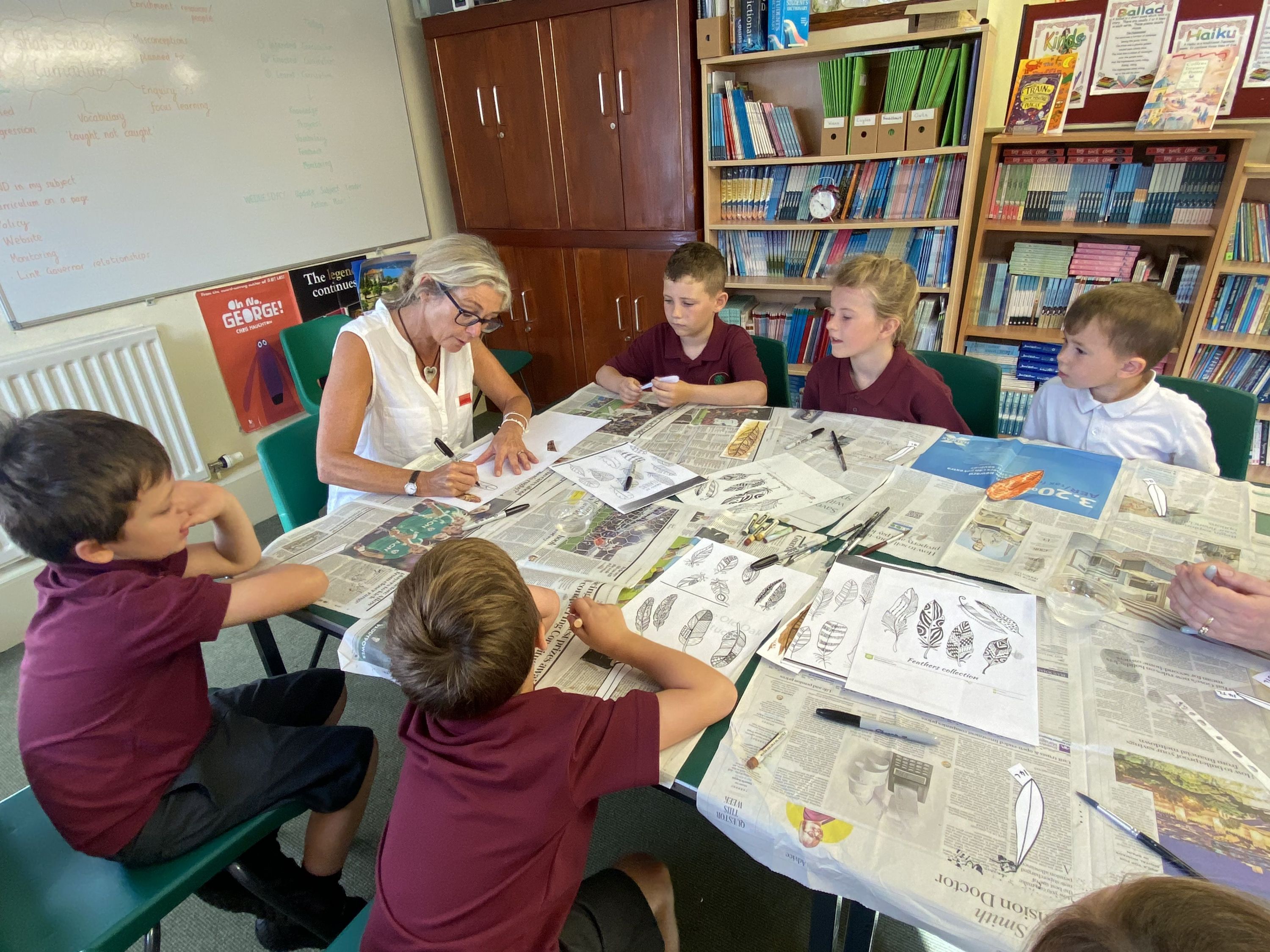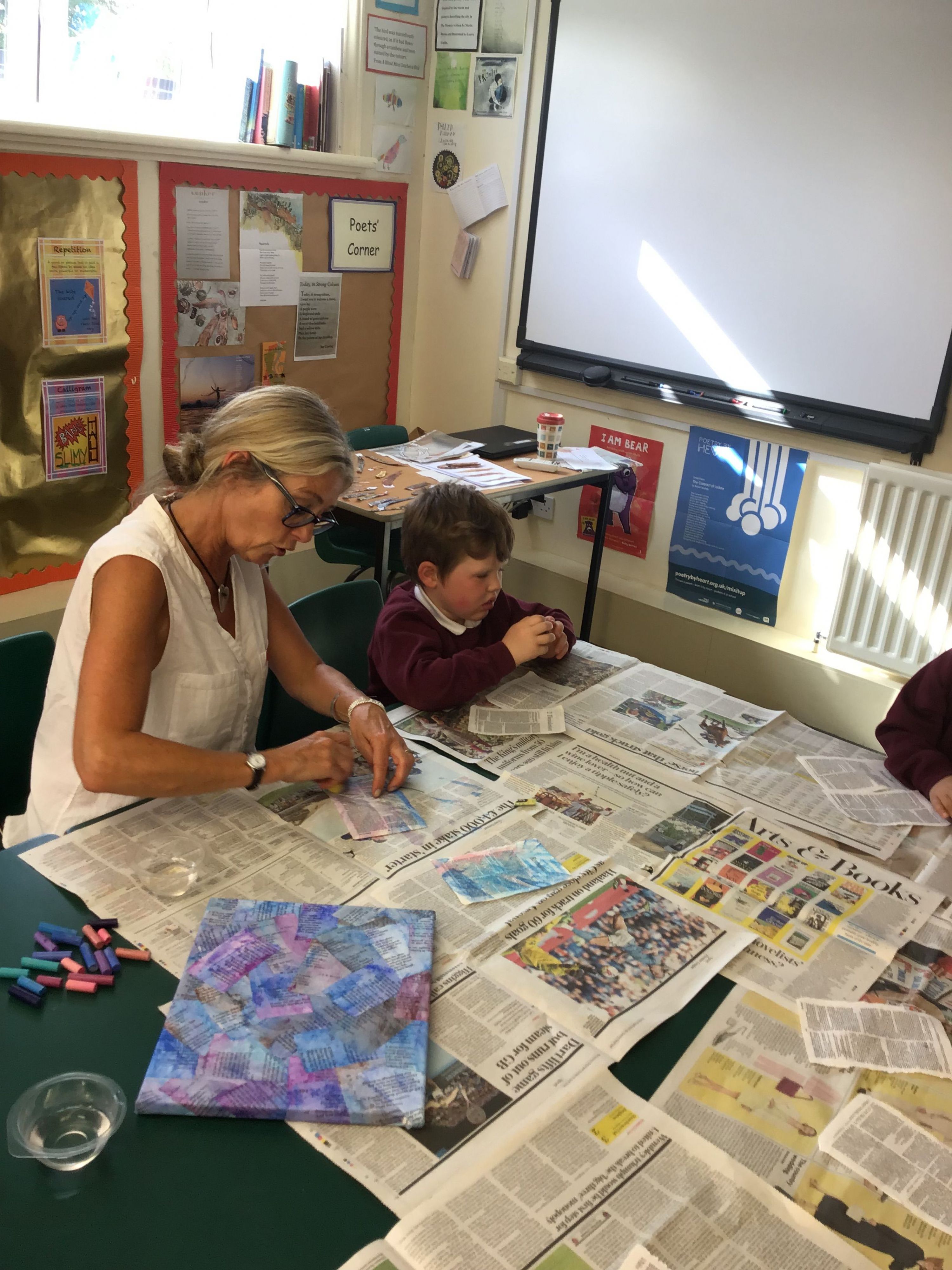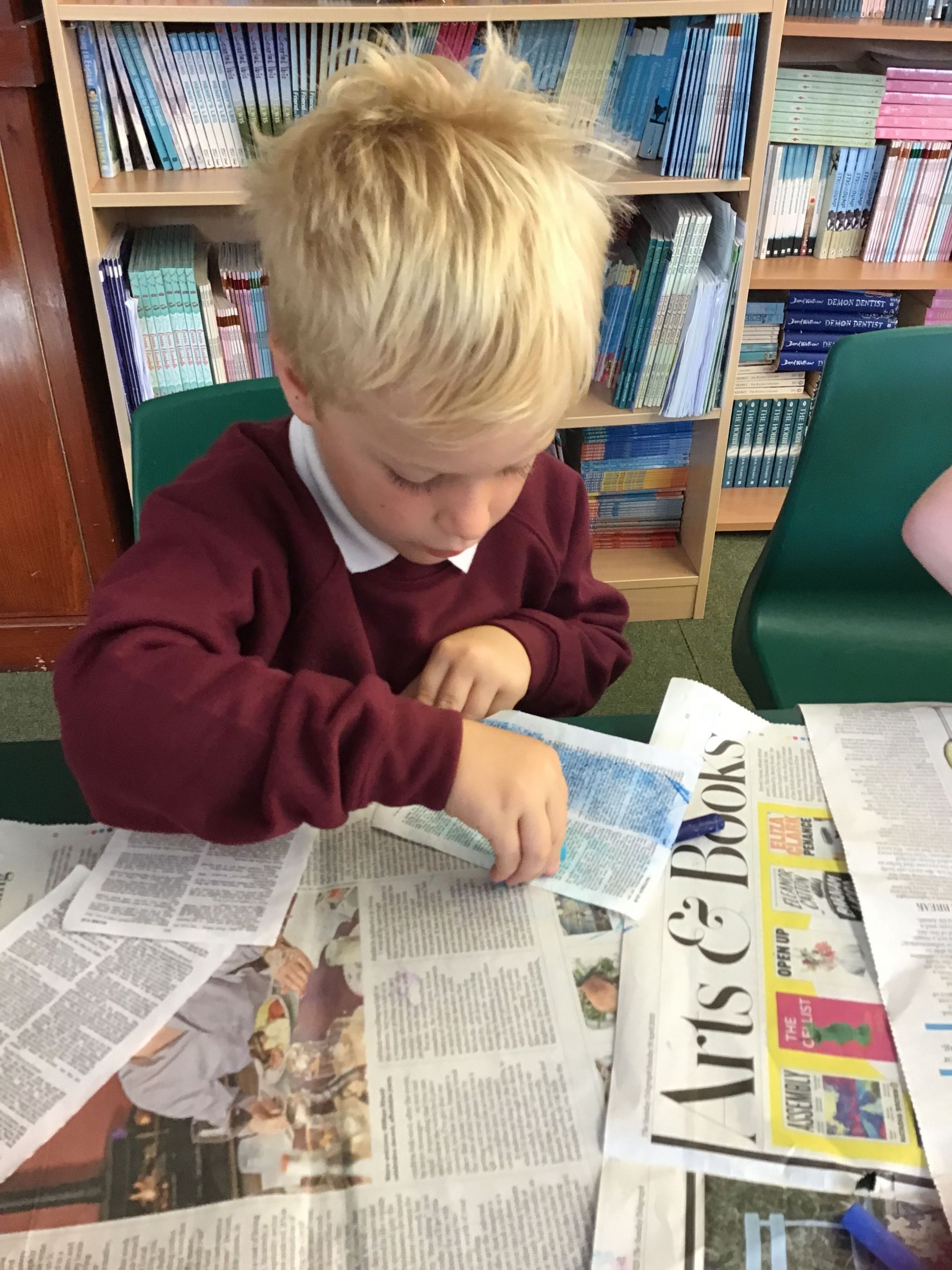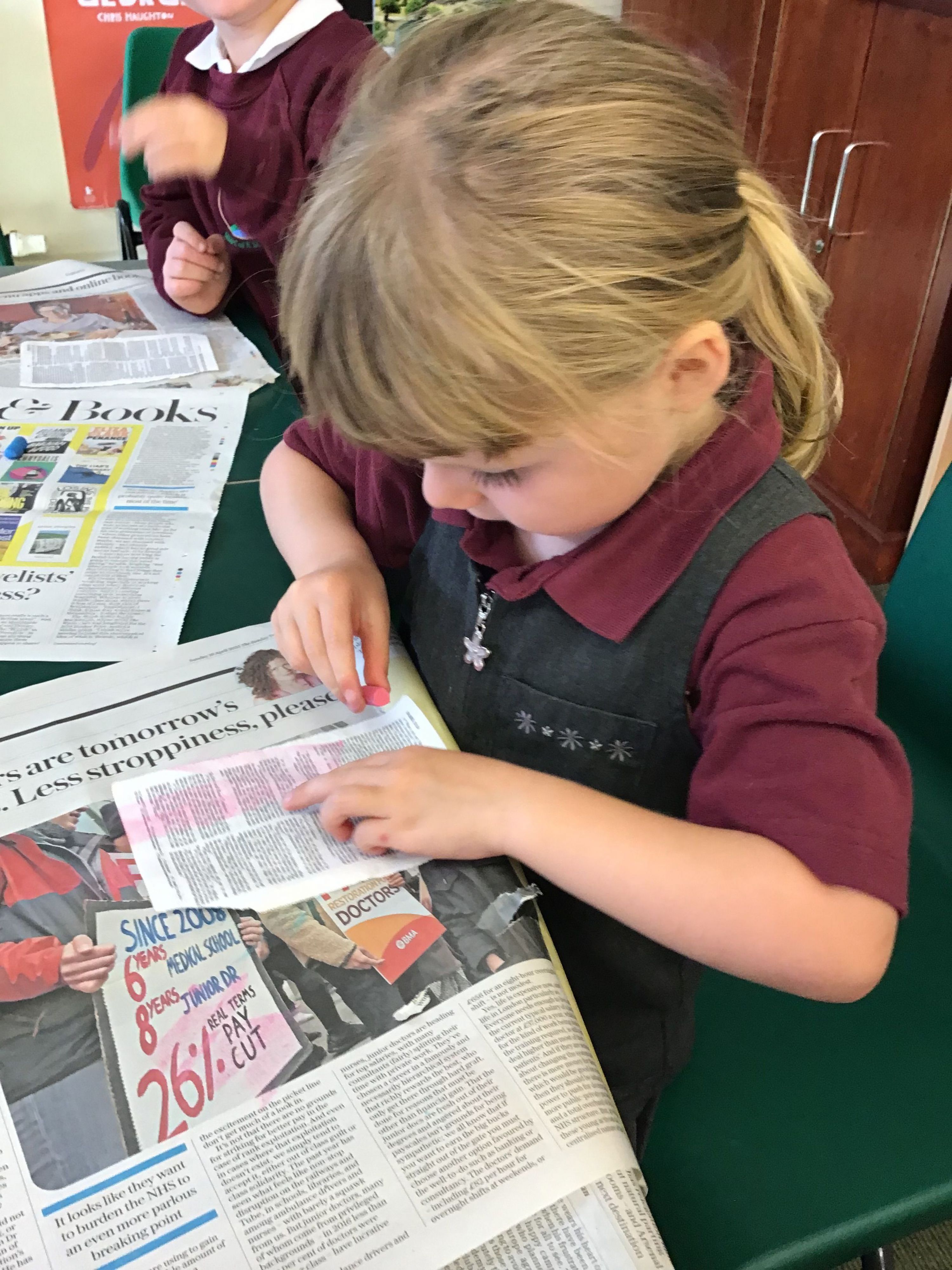 April'23 Helvellyn and Catbells were fascinated by the 'Cavalcade' art exhibition displayed at 'The Old Courthouse'. Mike Harley's theatre inspired pictures and sculptures gave the children lots to talk about. They could all see something different in each painting.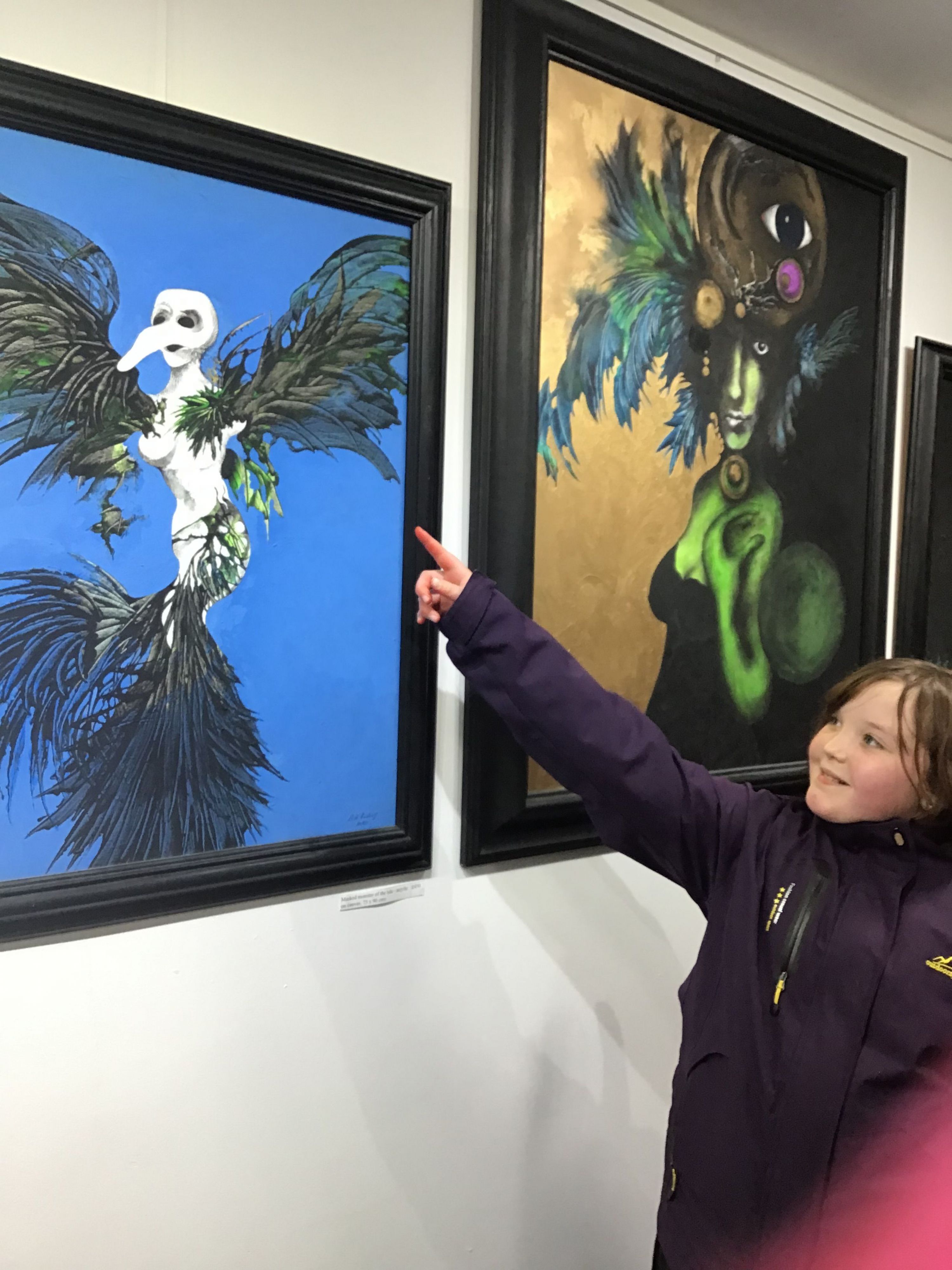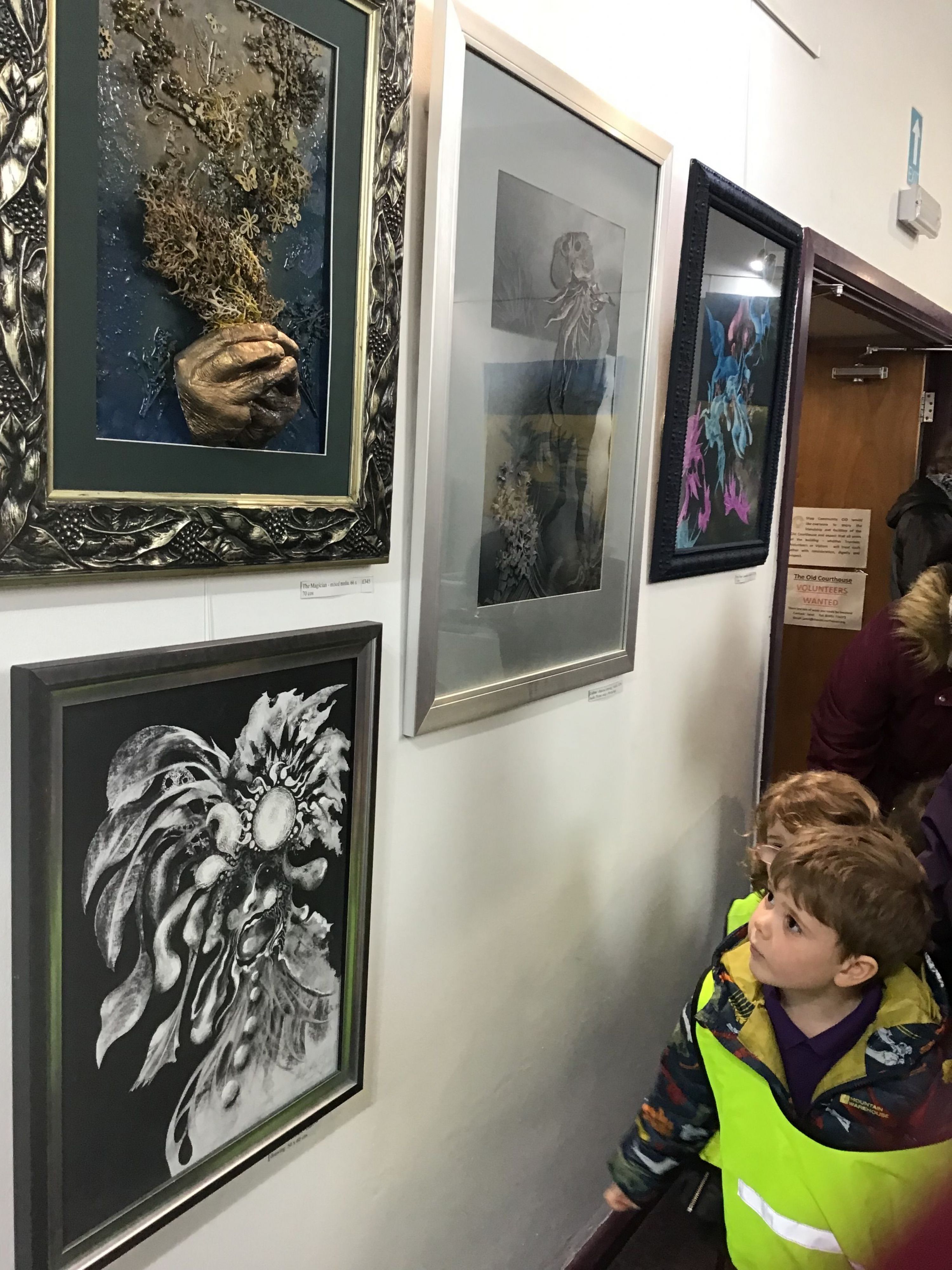 March'23 Each class visited the 'Pollinators' exhibition at The Old Courthouse. Year 6 buddies helped Catbells sketch pictures inspired by the amazing photographs.
Pollinator Pathmaker | Eden Project
Wildlife Photographer of the Year: The small world of bees wins big | Natural History Museum (nhm.ac.uk)
Get Cumbria Recording the Buzz - Cumbria Biodiversity Data Centre (cbdc.org.uk)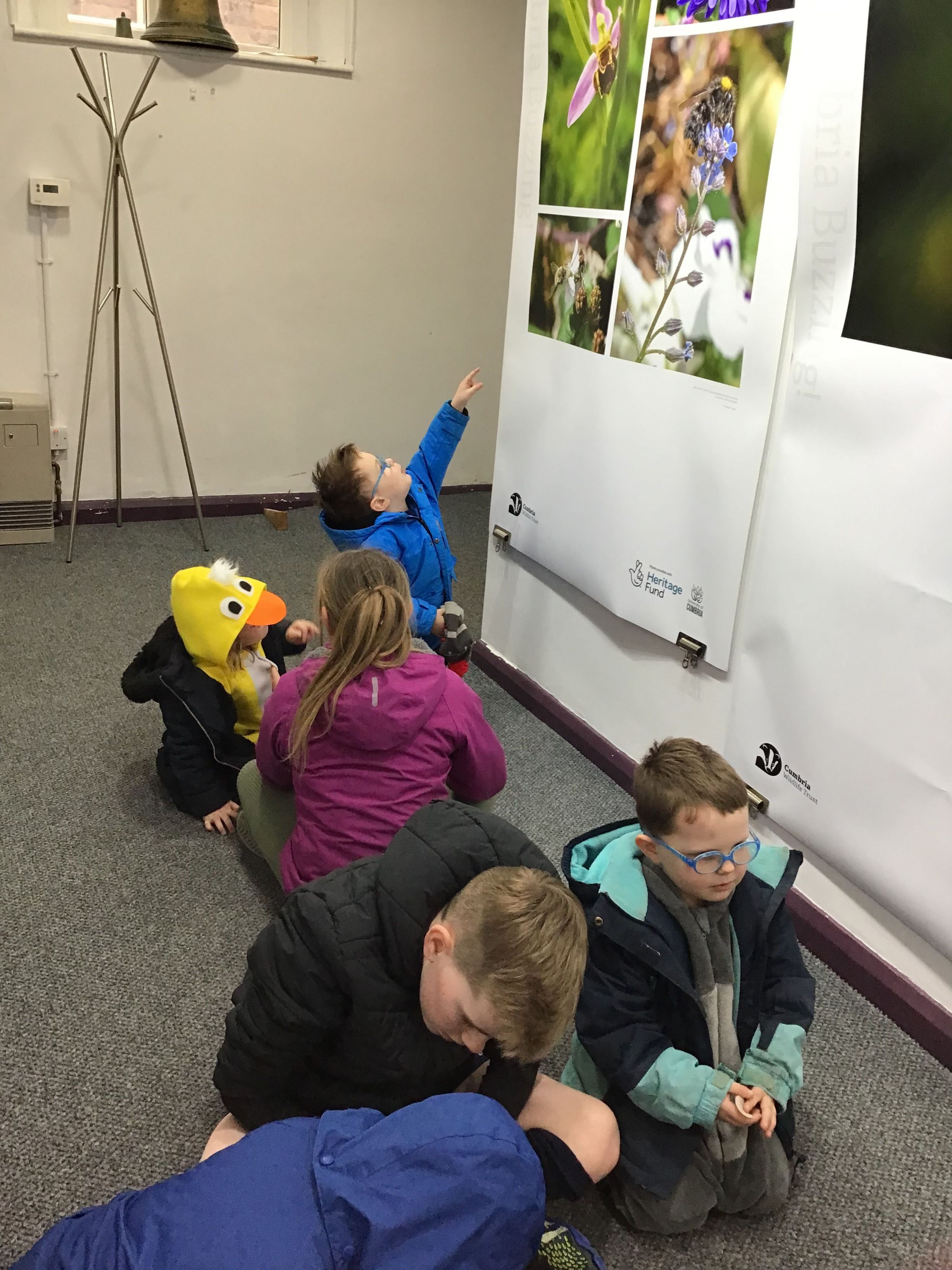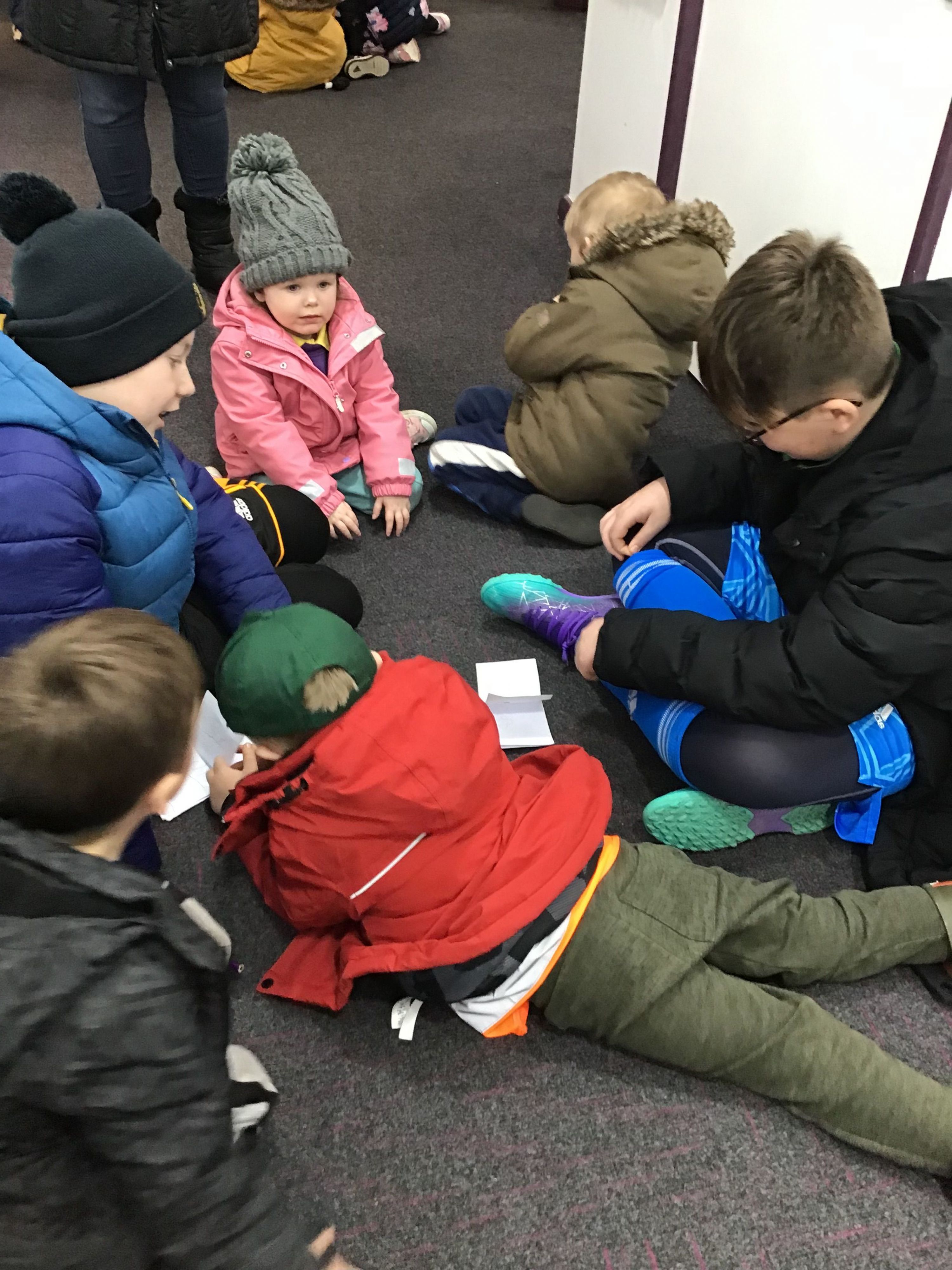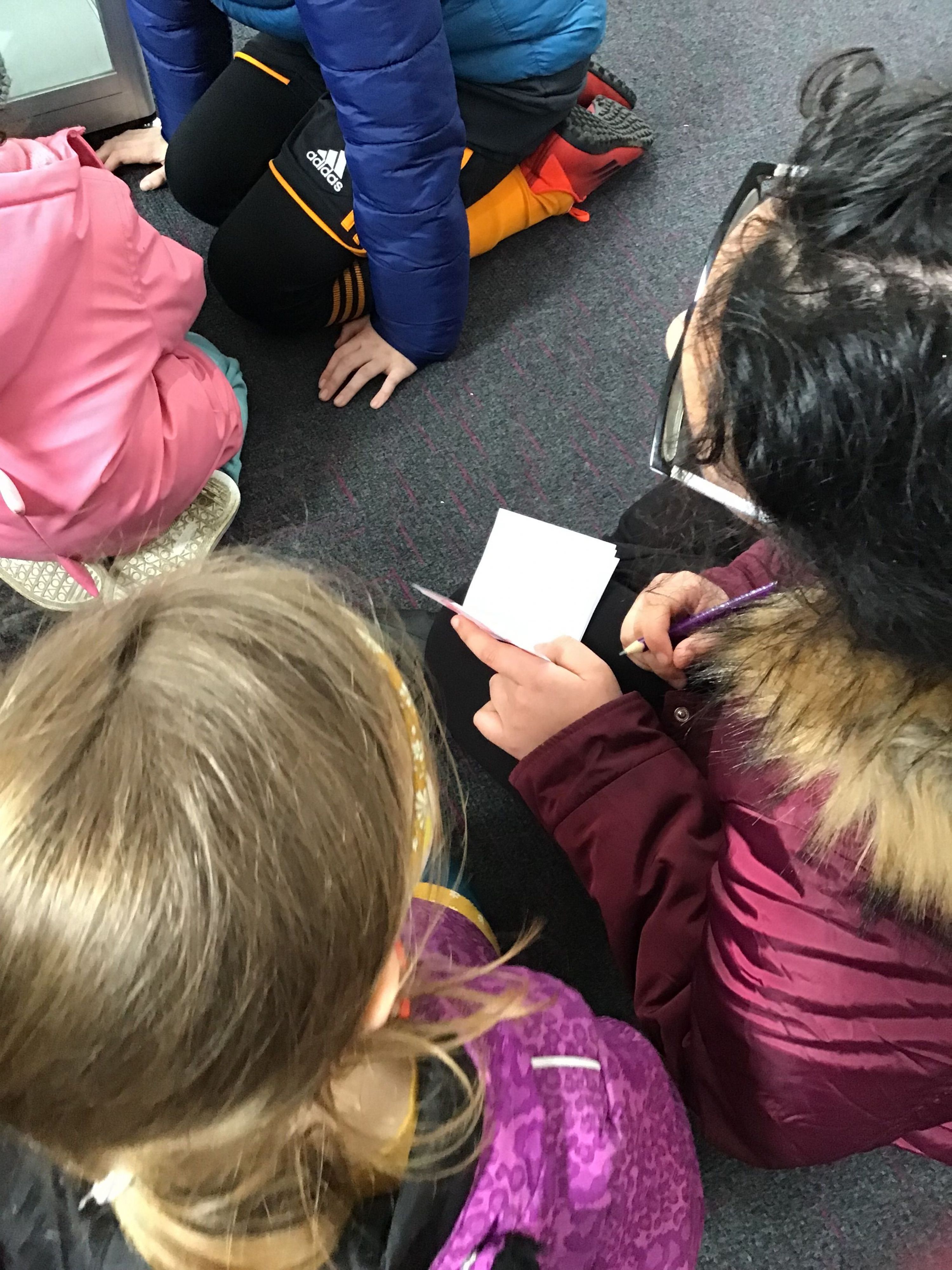 February'23 Catbells worked with Gary in their Outdoor Education session to create some amazing 'Natural Rainbow' sculptures. They were also inspired by looking at work by Andy Goldsworthy.
Inspired by pictures by, Andy Goldsworthy | Official Website (andygoldsworthystudio.com)
Art in the wild | Another Place, The Lake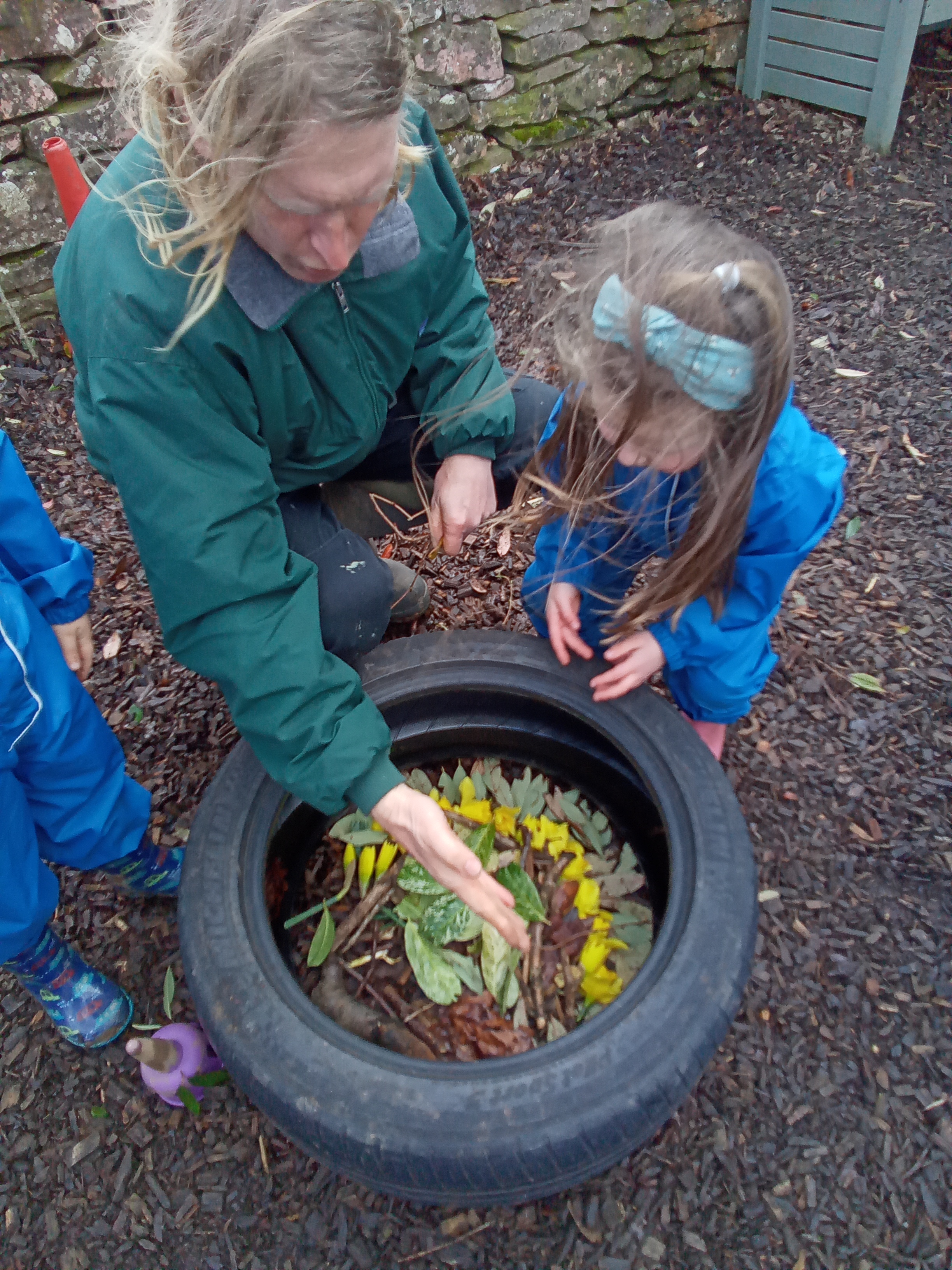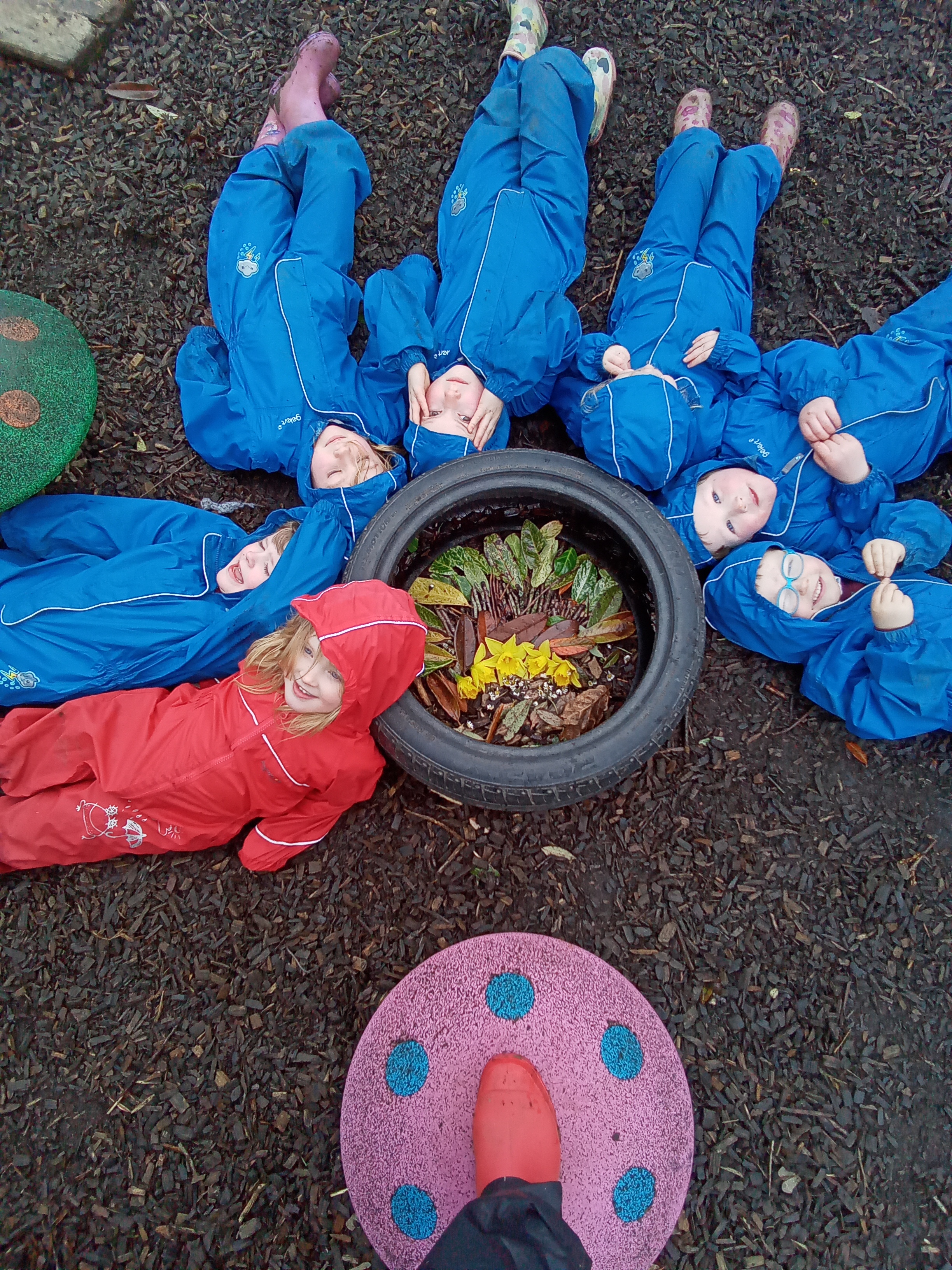 Nov'22 A whole school collaboration for Remembrance Day. Using fabric donated by a local company.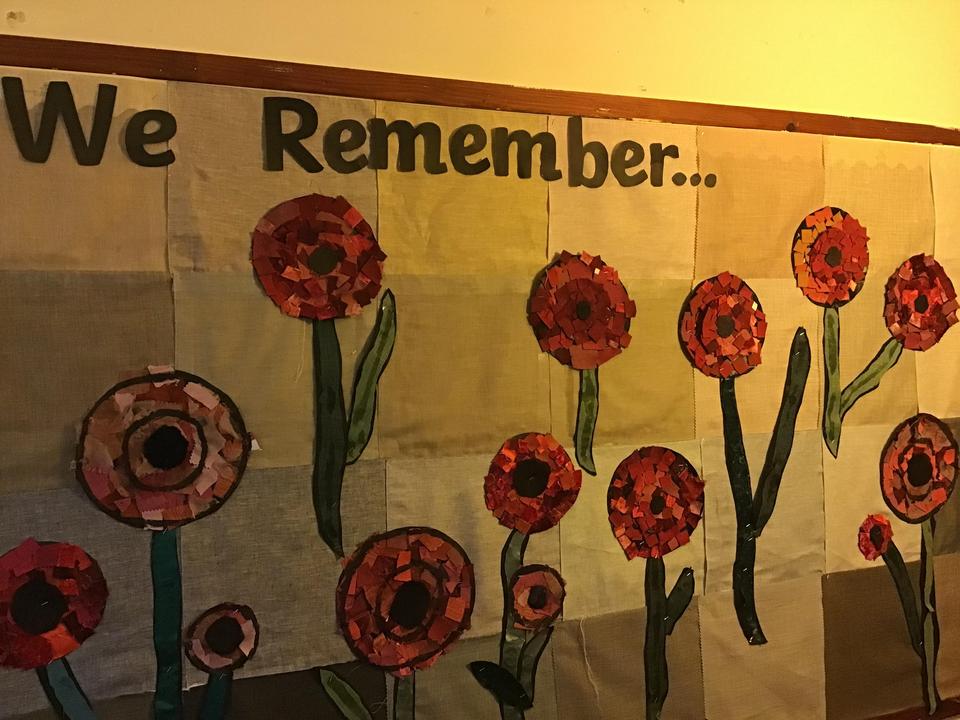 July - Sept 22 - All the children and staff worked with Amy Blandford, a local glass artist, to create a beautiful tree, which can be seen outside the school entrance. Linked to our school values 'a safe branch from which to soar'!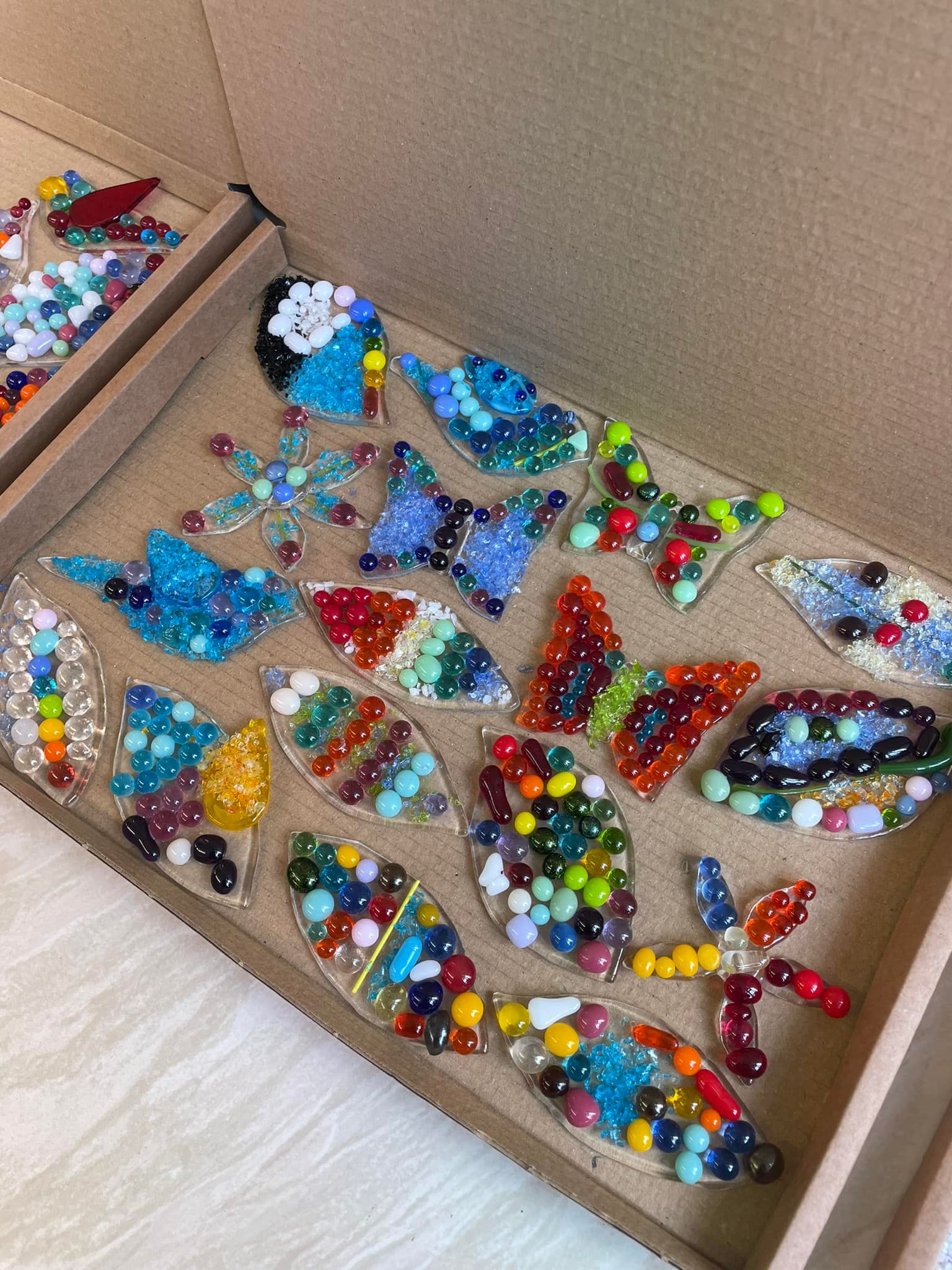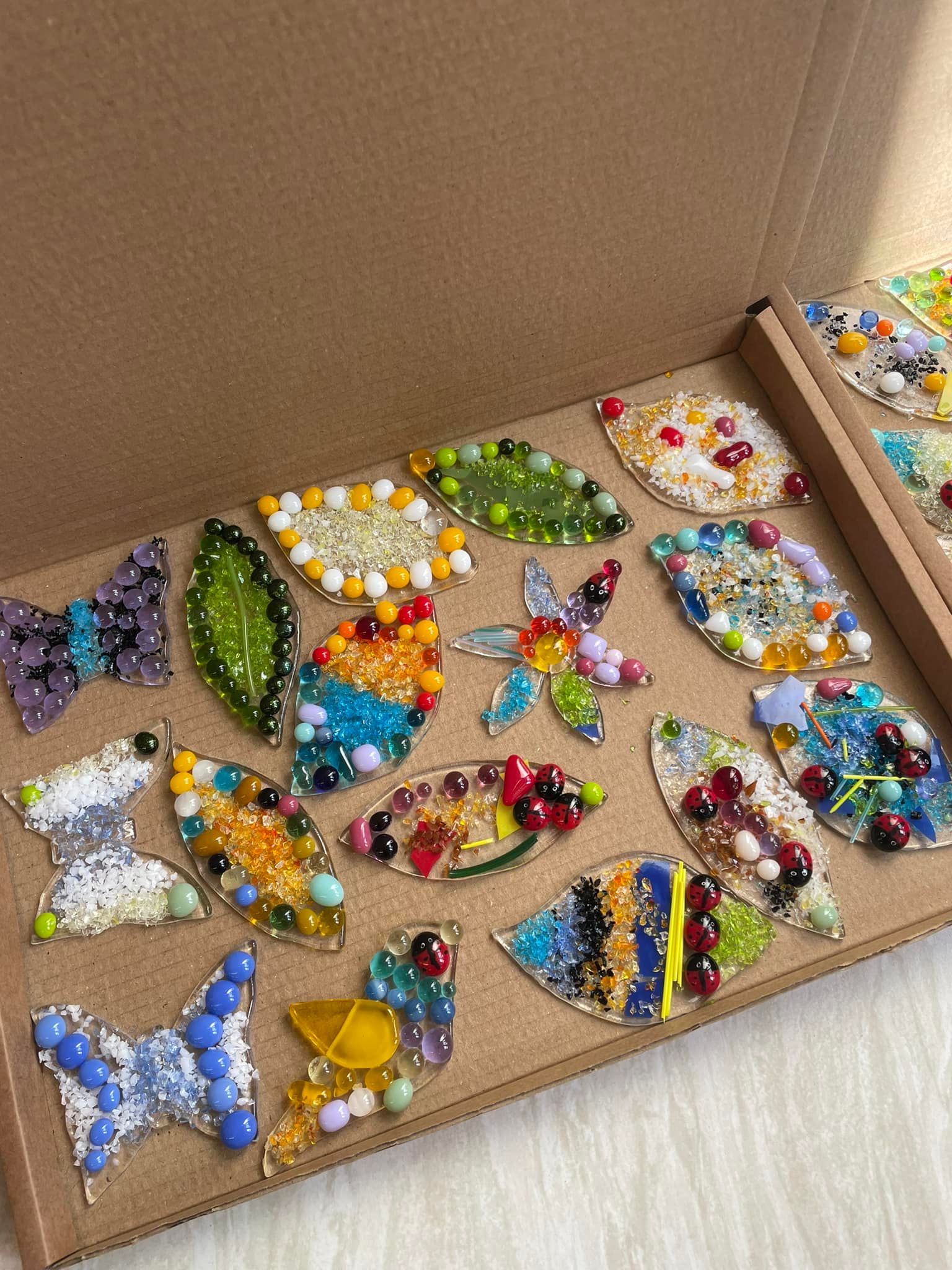 July 22 - Tommy and Isabella's grandma, Janet Wood, brought her fell pony 'Petal' for a special visit to the school. Local sketch artist Julia Mitchell helped the children with their observational drawing techniques, looking closely at line, form and texture using pencils and charcoal. It was so good to have Lucy back to Shap school, she is now an art student and was able to share her drawing talents with the children too.
Follow 'Rough Sketches' on (1) Facebook or Instagram to find out more about Julia's art work and commissions of pets.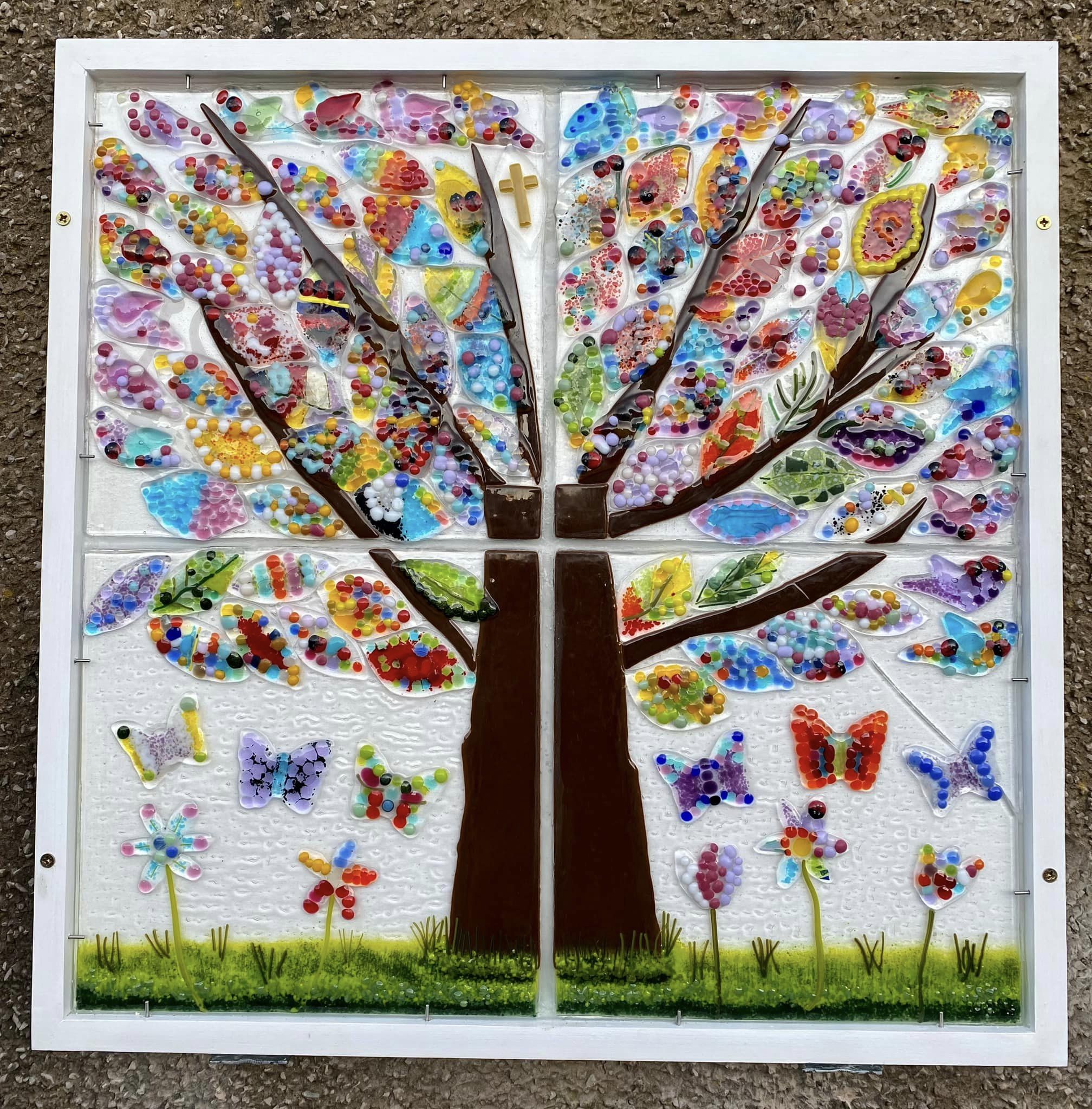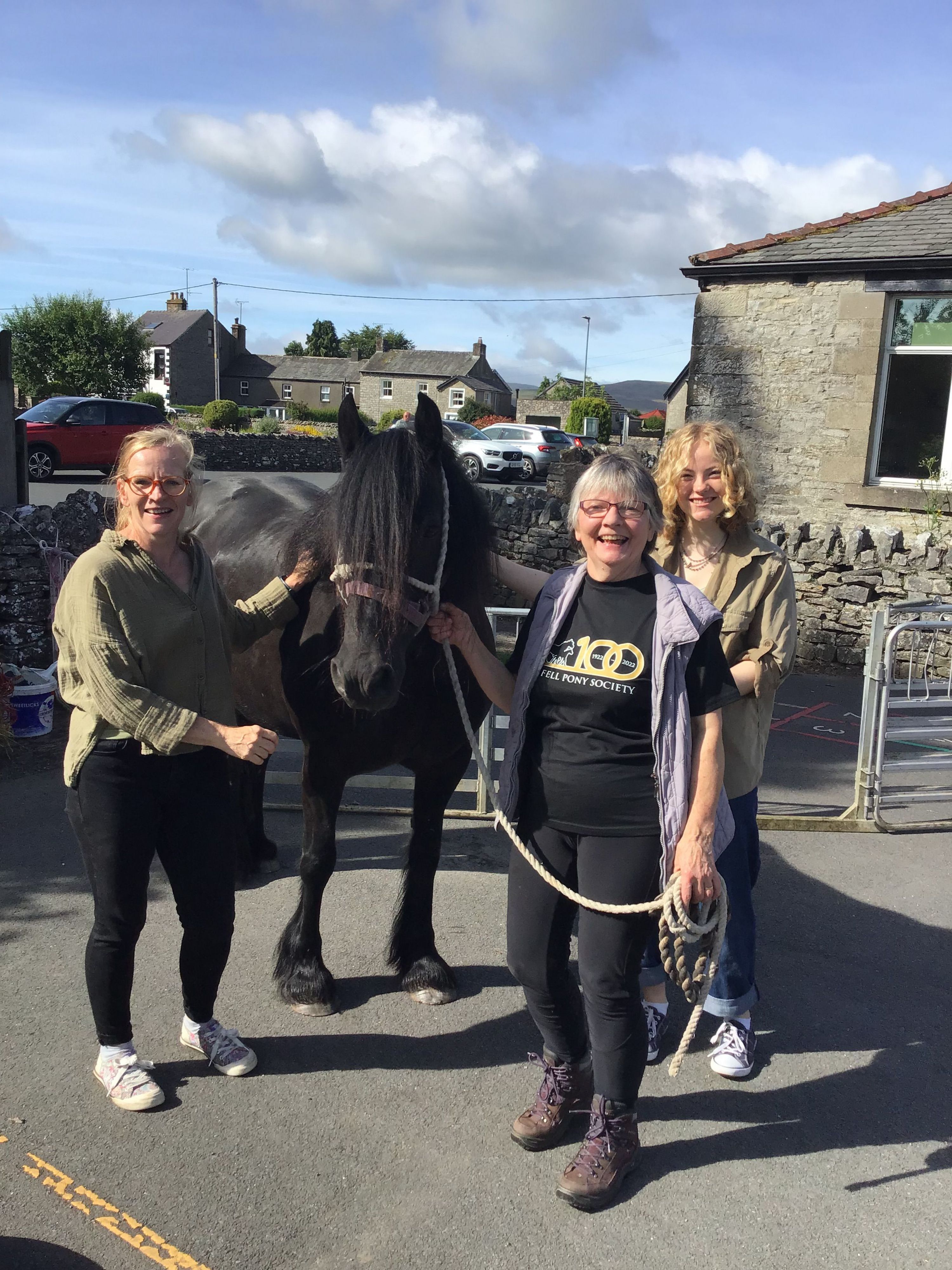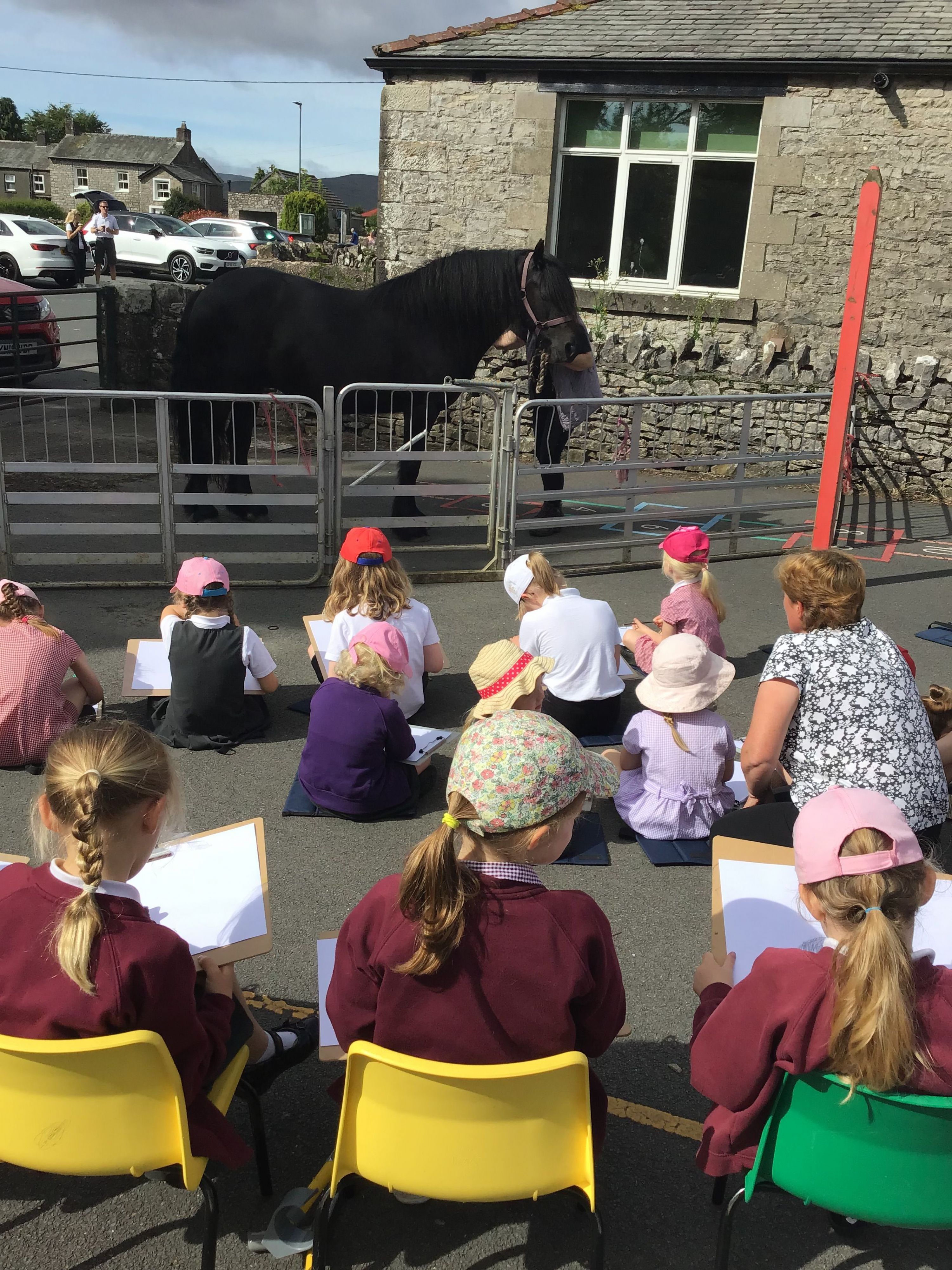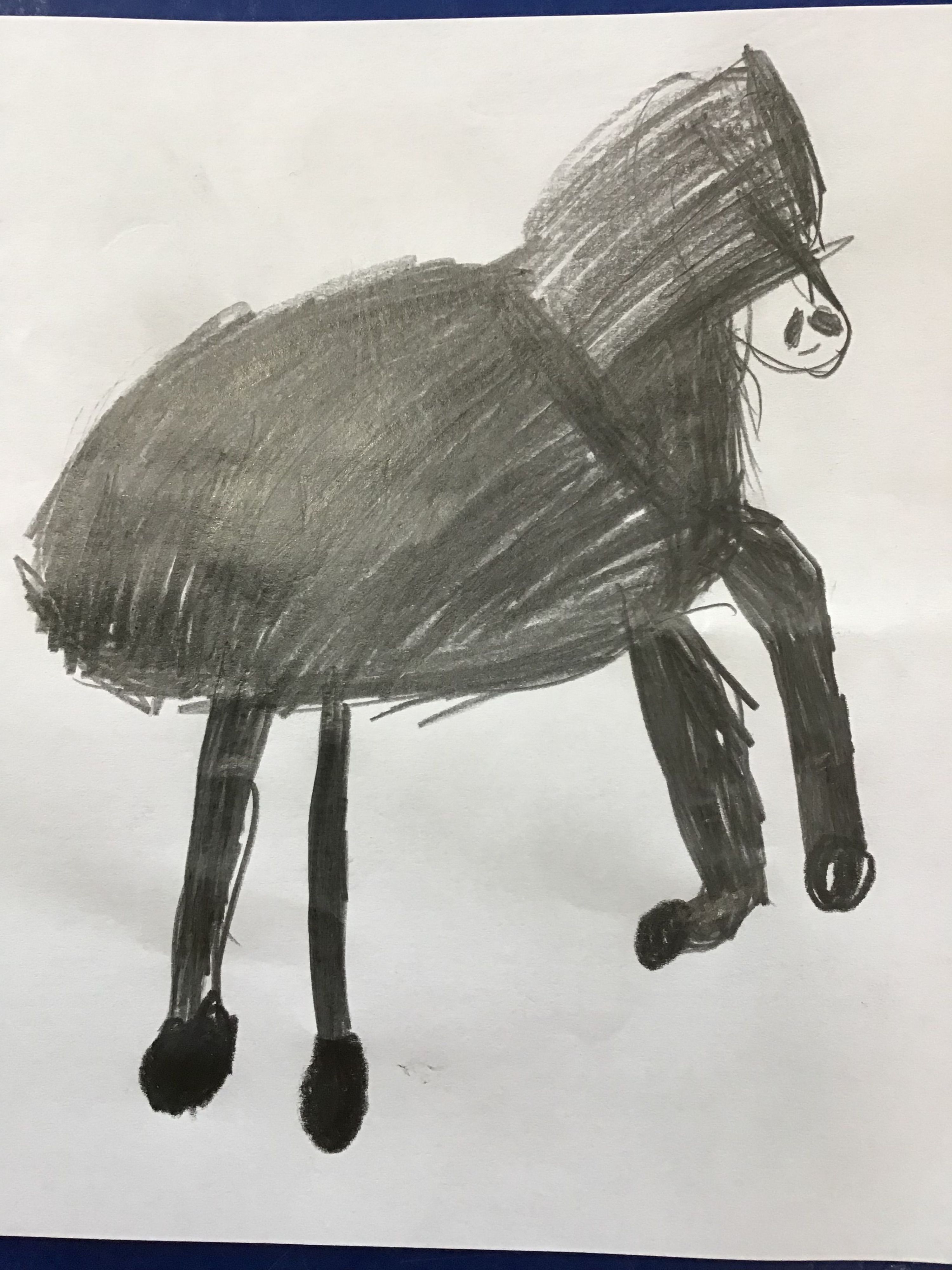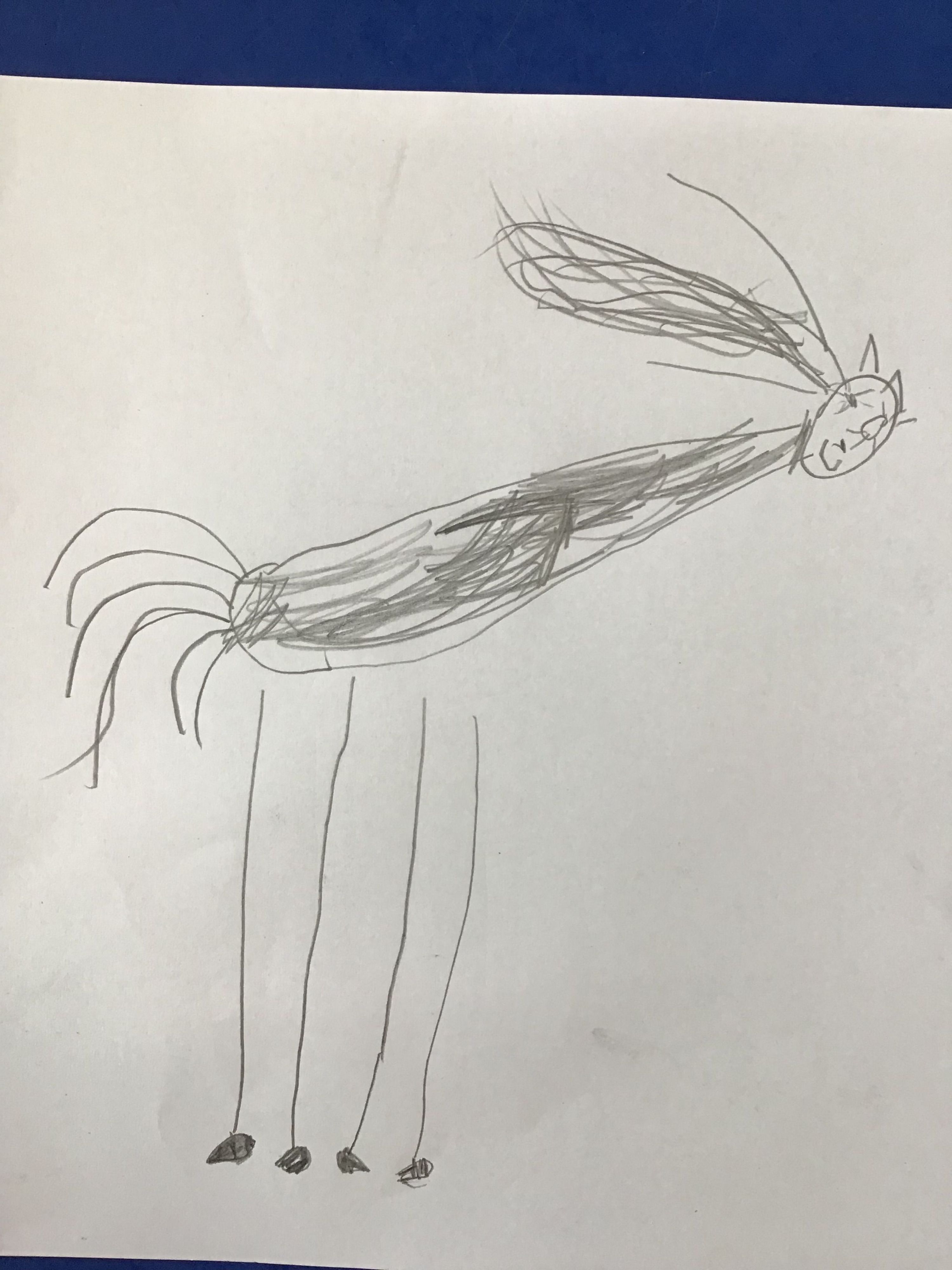 The sketchbook 'colour' journey begins in Reception. Developing painting techniques using Primary Colours!